Roadblocks
February 9, 2017
When I was met with the unsurprising announcement that we were moving to Texas from Florida following my dad's retirement from the military, I felt discouraged at the time, but I still held a shred of optimism. Florida's white sand beaches were beautiful, but my town was annoyingly small; to do anything besides go to the beach or Walmart, it was at least a thirty minute drive. I would miss my friends, but that was something I was becoming accustomed to, considering this was my fifth move.
Starting a new school in my seventh grade year didn't scare me at first, but as the months and soon years progressed, I began to realize I wasn't making any progression. While I had friends and people to talk with in class, I hadn't really been doing much talking with them, and the thought of inviting someone to hang out after school would send me into a mental breakdown. I felt trapped and suffocating, locked in a coffin that was slowly sinking into the ocean's depths. I was always quiet, but this was more than just being quiet- I was avoiding social interaction whenever humanly possible.
This idea that my worries weren't normal started to dawn on me during the summer before ninth grade. During that summer, I mostly stayed inside my house, not really doing anything memorable, spending my days in my own self imposed prison. That was when I made the decision to tell my doctor about this issue - this anxiety - that plagued me for almost a year, and I was soon directed to see a counselor, someone who I still see today. Before talking to my doctor and counselor about what I was feeling, I would have never known that I suffered from social anxiety and mild depression.
At first, it was easy to be doubtful about how effective counseling could actually be, but I still decided to go. Most people (including myself at that time) probably think therapy is some intimidating thing, where they ask you all these questions you don't know the answers to and try to analyze every little detail of your life. Honestly, when I told my doctor about my anxiety I hoped I would just get prescribed some pills and have my issues be solved instantly. While going to counseling didn't provide an instantaneous solution, looking back, I've improved so much in just a year, and I probably won't reach the point I was at in eighth grade ever again. For a while, I didn't realize how bad off I was until I got better.
Since starting high school, I've been able to make so many new friends, and been comfortable enough to do simple things without feeling as anxious about it. There's always a lingering self-consciousness and shyness present, but for once I'm not falling into tears and shallow breaths when I reach an awkward situation. I feel more social than I've been in years, and I finally feel okay doing normal tasks like ordering a cup of coffee or asking somebody to lunch.
Life doesn't happen in the way you'd expect it to; there's always the inevitable roadblocks along the way. For me, my roadblock was social anxiety, which once I realized what was going on, led the way to living a life and being around people I feel good about. It's important to take a step back and reevaluate the problems in life, and then fight towards finding healthy ways to deal with and solve those problems. I know if I hadn't done that, my life would have been drastically different today.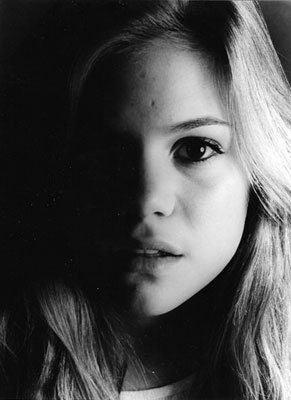 © Michelle M., Plainview, NY