Materialism
November 14, 2016
Our entire society revolves around wealth and possessions. The common belief that being rich makes you happy is a total misconception. In a way we know that it isn't true but do we really believe it? We see friends go on big trips, people who drive nice cars, big mansions and we think that is the epitome of happiness. If we only had that we would be content. The truth is that there will always be somebody who has more than you. When we compare ourselves to others we will always be disappointed.

I used to always get jealous of my friends when they would go on big vacations or get the new iPhone. I always thought that I would be so much happier if I could go to Europe, or if I got a Macbook Pro. But I have a friend who is rich. Her family has five vacation homes, she gets whatever she wants and yet she is one of the most unhappy people I know. Her parents are always busy, and so she acts out to get their attention. She doesn't have any social skills and so she hides behind her phone even when talking to her best friends. Sure she goes to Hawaii three times a year, and has hundreds of clothes but it comes at a cost.

Life can be deceptive, you may look put together and happy on the outside but deep down you're a mess. You can be happy without big trips and lots of clothes. It is all in your attitude. If you are positive and keep your priorities straight you will be one of the most happy people on earth.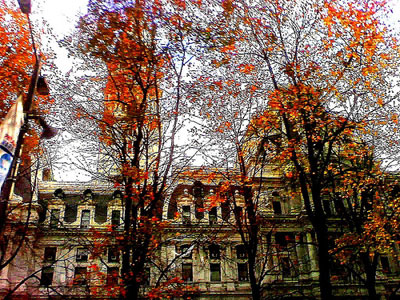 © Jayda S., Jessup, MD