Reckless
October 30, 2016
I wish they reminded you every day and every minute of the wild catastrophe you are.
I wish they made you aware of the intimidating yet graceful rhythm you moved along. I wish they made understand that you never meant for the quiet, the calm. You were made for the bold, the fearless, the voice threatening the universe. You were made for the one that could acknowledge and comprehend the ravishing holocaust that's within you, and still admire it with the depths of their soul. I wish they told you all of this. Because if they did, you wouldn't be running away, dreading what the future holds for us dauntless souls. If they told you all of that, you would be capable of hearing the sweet jingles in my voice even when I framed 'I hate you's with them.
Freaking hell, maybe that's why they said our love was wrong...it wasn't the calming, soothing placid emotions that the others imagined love to be. It wasn't the unruffled wave in a sea of stressful voices of worldly aches. It wasn't a comfort zone, or a fire that kept you warm on cold nights. It wasn't safe. Hell, our love was a contradiction. It was dangerous, fatal even. It was a flame that would burn you, a zone that pushed you to do reckless tasks. It was a storm, wrecking us more than ever. It was a wild wind, blowing in all directions, shaking us to our core. It was an untamed animal, gnawing at our hearts and ripping it apart until we bled away all our pain and tears. Our love was merciless. Maybe that's why they said our love was wrong, because it was nothing like theirs. No, our love wasn't the heaven you hoped for, the calmness you wished would clean the chaos within you. No. It was the hell where the broken pieces of our heart produced jingles more beautiful than any instrument could. It was a ocean, in whose depths we drowned and got breathless, but nothing could compare to the fire in our lungs at that moment. It was a flame, bright and burning. It was like us.
Maybe you are running away from this love of ours because you still hope that some silent emotion from someone would tame the wild soul you are, so you could blend in with the crowd. But darling, we were meant to be the black among whites. We were meant to be different, meant to shine with a different, brighter flame than the rest. I assure you, once you realize no form of silence or peace could calm the chaos within you like the fire of our reckless love did...you will run back to this hell of ours. The screams of our own voice will give you peace. The tears that choke you will give you life. Cause the mess you are, is meant to be embraced. Its not meant to be fixed or cleaned, you wild cadence. Its meant to be danced with. You'll know it soon.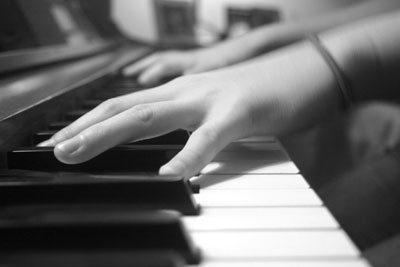 © Elizabeth S., Newton, MA