LIVING WITH INDEPENDENCE
September 26, 2016
Walking towards the station, a train came by. As I entered, I looked around and found an open seat. I sat down and looked out the window asking myself about the trouble I can go through.
Quietly, I heard footsteps and a radio. I was nervous, scared, and tried calming myself down.
"May I see your ticket?"from the back of my ears. I paused for a second and was full of regrets. I replied,"Ma'am I do not have any."
From that moment she stood next to me and asked for my ID, which I gave my school ID instead. As she scan through it, she saw that I was from Law and Social Justice. She asked,"You're in Law and Social Justice and you didn't pay for a ticket?"
I nervously told her,"Yes Ma'am because it was my first time riding the light rail so I did not know about paying anything."
The conversation went on and she asked all of my informations and then she asked for my parent's numbers which I gave it to her, but when she called, no one answered.
Then afterwards, she gave me a pink paper and I got off the train.
Coming out of the train, in my head was full of questions due to my stupidity action. I walked it off and informed my older sister about my situation.
The next day I woke up and made a decision of informing my parents. Both of my parents had lecture me, especially my mom.
That lecture has hit my nerves in my mind to not do it anymore, which I stopped. But when that day came along, my family had issues which I did not remind them about what happened because I thought they would have knew but they were too busy with their problems, they forgot about mine.
Now that it has been weeks past, it's like a storm that chases me everywhere I go to. I'm being selfish and becoming very independent not only for myself but also through school and out of school because I had given up. My parents aren't my first to go anymore because now I know I have my grandma that actually cares and worried about my living.
I learned that family cannot always be there for me. And the only solution for me is to be independent and use my own resources to get to places or do anything I wanted or needed. As of right now, I stress about it everyday and night, which isn't really helping me with my education. So I usually just stayed after school with NJROTC because they make it seem more like home and also stress free.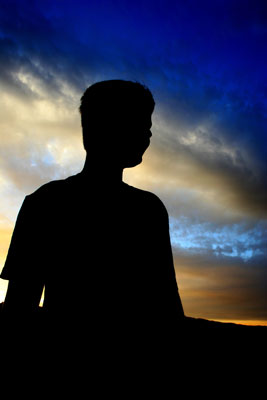 © Monica L., St. George, UT