The Celebration of Freedom
September 28, 2016
From the sorrow and remembrance of those who've came and vanished in the line of duty to the delight and elation for what's to come, everyone has their unique Memorial Day. My Memorial Day consists of finals, baseball games, and spending time on the lake but one feeling stays true for everyone; pride.
As the warmth of the sun begins to reflect off of my skin, the stressful and painstaking nights are coming to a close. The celebration of hard work and dedication over what has been accomplished during the months September-May. The overall eagerness of the populace is felt all throughout my spine. However, something alarming is lurking in the darkness. The biggest beast of the whole semester; finals. The true test of how well you know your subjects. With the lazy, insignificant summer days on the minds of many, they try to accomplish the impossible and pass finals.
Customized USA themed jerseys, smell of freshly popped popcorn, and an electric feeling running through your veins. Nothing more American than spending part of Memorial Day at a baseball game. As the first pitch is launched, a sense of excitement and gratefulness brushes over the crowd. A time to enjoy with friends and family.
With the feeling of total freedom blowing in your hair, there's nothing more exciting than draping the American flag from your boat. As a Fourth of July teaser, the lake serves as a destination where you can let loose and relish your freedoms. The buzz around the lake as lake-goers are celebrating their freedoms, turns the blue water into a frenzy almost as if the lake was in the middle of a hurricane.
As Memorial Day comes to a close, we are reminded about the sacrifices made by those who've came and vanished to make this country the great country it is. No matter how you celebrate this holiday, it is a celebration of freedom and that's something to be grateful for.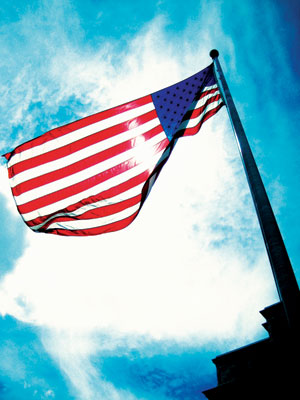 © Seita O., Palatine, IL