The Horror
September 10, 2016
There I stood right, next to the ride. I knew, this was going to be scary. But I had to do this. When I was outside watching the people in the ride screaming and shouting shivers went down my spine. I looked on the tower; the ride was called the Tower of Terror! I understood the tower and especially the terror part! The ride took place in a elevator  and it went up and then went down, that is the part when the people scream. The line for the ride was huge; it took like 1-2 hours. Mostly adults were going on that ride so I could tell it was scary. Before I got in I noticed the sign said the name of the ride and dark red blood was dripping down from it. It was probably just to scare little kids and it definitely was spooky to me.
Even the guide seemed spooky to me if you ask. He was pale, his hands were red, he had yellow teeth and he looked pretty mad and serious. Great! There was 14 black seats inside the elevator and there was about 10-12 people inside the elevator. I quickly ran to a seat and buckled my seatbelt and held it very tight.  After a second the lights went out and it was pitch dark. Then a small screen, which I didn't noticed when I came in glowed. It was cool. On the screen it showed a video which just told rules and other boring stuff blah, blah, blah honestly if you are a kid you don't really care about the rules!
I closed my eyes tight, the elevator slowly went up until it reached the top (the tower was like 12-14 stories high I was guessing) then it suddenly just dropped down which made a knot form in my stomach. It was so scary! I even screamed a little. Then it kept doing that for about 5 more times. Then on the sixth time, the elevator slowly went up but then instead of dropping down the elevator went forward! The windows opened and it looked like you were going to fall off the building. They sprayed water, fake ghosts popped up, played scary music and even turned on the air conditioner,  it was so cold, burrrrrrr!

Well, usually at the end of a personal narrative the author usually says that he was so scared in the beginning but after it turns out that it wasn't so bad after all. But this narrative is different! In here, the author thought the ride (Tower of Terror ) was scary and at the end she was right: it was so scary! The author was brave because she had the courage to go on the ride even though she knew it was scary and I think that it was very brave of her!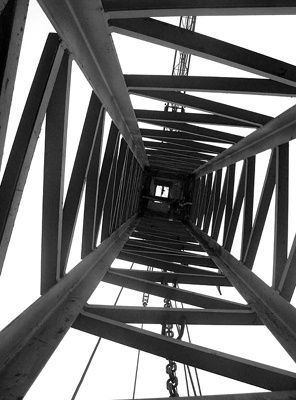 © Andrew M., Stahe, Germany