Does Life Have Meaning?
September 9, 2016
Tears, as it drips down on my face. I was never a content person; until one day, that changed for me. I looked at the world more deeply and see that life had meaning. Everyday's a new day for adventures, hopes, and dreams. We live in a world where people complain and beg for things they want to do, while they can go make that happen for themselves. I enjoy hiking and going on a run because it clear my mind from all the chaotic problems in my life." RUN!" as I keep saying to myself. The further I run, the more I stop thinking about my problems. When I stop, that's when it comes crawling back.

I show love and compassionate with words to my friends and family. Never waste your words because one day they could be gone and it will be too late. People always take me for granted, but that's okay. I want to be there for them when they're in need. They want someone who is willing to listen and to show that they care. When you explore, you see that life is beautiful and that nature is God's creation. We are his masterpiece.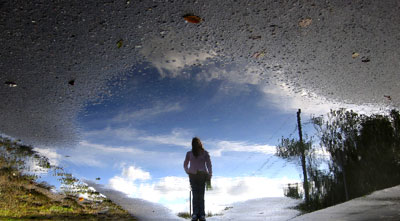 © Daniel H., Oak Bluffs, MA