It's All Okay Though
July 26, 2016
This is the story of a girl. She always had problems making friends but this year took it to a whole new level. Since she was friends with these people she didn't realize just how wrong the things they did were.

Name calling and lying was how it started. It's alright though she told herself. They're just trying to be funny. Then the food stealing and taking of other personal items started. It's alright though that's just what friends do. Then the pushing and kicking started. Oh well she thought, no one is doing anything to stop it so it must be alright. Now the hitting and punching began. They said she was their best friend. So this must be okay then she thought. More and more people started to notice what was happening. From the teasing to practical jokes played on the girl, to the hitting and kicking. No one tried to stop it. That's because it's alright she thought.

A year later she sat in her room alone. Blasting music and thinking. She realized those people were never her friends. It was just a game to them. It was wrong. Still no one ever made a move to stop it, they just ignored it. So that must mean it wasn't as bad as she thought it was.

The bruises and scratches were just accidents. Sure she still thought about the words they said. Still had marks on her skin. But the people are gone and it's all over. So it must be alright she said.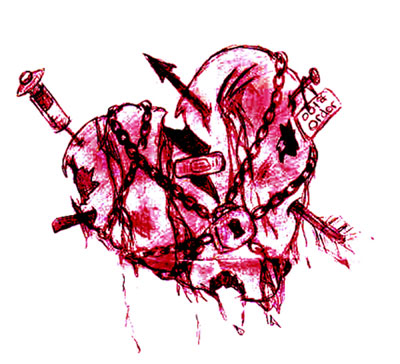 © Asia B., Hudson, MA