The Fashion Industry and the Plight of the "Plus-Size" Woman
July 16, 2016
In the last couple of months, there's been an instant rise in the number of campaigns featuring plus-size women. From JC Penney to Dove they've all embraced it. But, the question remains, have they done it correctly?
Have you ever noticed the difference between a normal fashion campaign and a plus-size fashion campaign? A normal campaign will feature beautiful women in beautiful clothes dancing around. But a plus size ad campaign? It'll feature beautiful women in beautiful clothes stressing on how they're also worth it. Are we really internalising the existence of fat people or internalising their self-assumed inferiority the fashion industry has already established since decades?
For example, JC Penney's newest ad campaign "Here I am" features messages such as "Fat girls can do rock climbing. Fat girls can run, be on the cover of magazines. Wear stripes, bright colours." While on the facade this may seem inspirational for it celebrates fat women and welcomes them into conventional society, what it really does is highlight the difference more. Why must we stress on the fact that fat women can exist let alone, rock? They already do, at least in a country like America where more than two-thirds of its population is considered to be overweight or obese.
Why not create a normal advertisement highlighting the clothes and the essence of the brand? Why stress so much on something as normal as a fat person? Is the fashion industry really accepting fat women or are they really just using us as another method to capitalise and increase revenues by creating these cringe worthy "inspirational" videos?
One may argue that these types of videos create a sense of body-positivity and awareness in the average consumer's mind but no, honey. They don't. This is not what we should be doing to mainstream the beauty of a fat woman. The day the so-called fashion industry and mainstream media does accept plus-size women is the day you'll spot Ashley Graham on a magazine without the heading "Chic at any size." The day fat women are really accepted is the day we spot them in a Balmain campaign without a cheesy "#LoveAllBodies."
To all plus size women out there, you slay. Do not let fashion brands wearing the garb of superficial acceptance make you believe in yourself. We all know when we're going to be accepted and it is a long ride to go but do not let these capitalist manipulators determine when and how. The fashion industry, it's time to open your eyes and stop compartmentalizing our existence while acting like there is no divisions.
P.S Can someone please go and slap Victoria's Secret for featuring size zero models in a campaign called "The Perfect Body." Whether you're size zero or ten, you have a perfect body.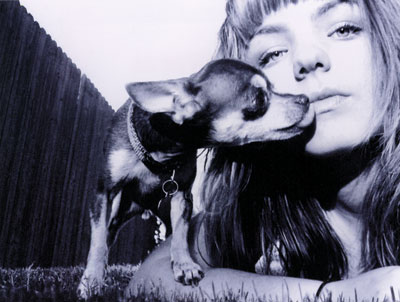 © Samantha S., Flower Mound, TX