Two Unyielding Hearts
December 18, 2014
They are the only ones who know my secrets. I am the only one who knows theirs. Two unyielding hearts with pulsing veins and blue-green eyes. Two whom I do not deserve yet they stay. Two spoken promises ignored by my ears. From their eyes, they can see me, but my mind just ignores and doesn't appreciate their love.

Their love is secret. They send bloodthirsty beats into my chest.They come and they go and clench my heart strings with their callused hands and play beautiful melodies and never give up on me. This is how they beat.
Let one forget her reason for being, they'd all fall like rain from the sky, each coming together to form a puddle. Stay, stay, stay they say when I want to leave. They love.

When I am too sad and too distraught to keep staying, when I am alone in my room with blades of fire taunting me like a fencer with his sword. When there is nothing left for me to live for. Two who came knocking on my door. Two who stayed and did not forget about me. Two whose only reason is to beat and beat, and to heal me with their unyielding hearts.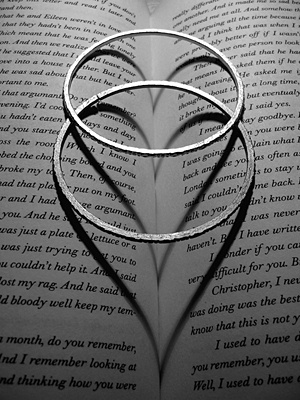 © Julia K., Old Tappan, NJ