Through James's Eyes
MAG
November 11, 2014
My brother is 27 years old and still lives at home. He works two jobs and is the world's biggest fan of the Washington Capitals. Though he is hardly ever in tune, he loves to sing, and one day he hopes to have his very own cat. My brother's name is James, and he has Down syndrome.
I'm sure anyone who has a brother or sister can agree with the fact that siblings don't always get along. James and I have our disagreements, but in my short 17 years, my brother has taught me things that I will carry with me for the rest of my life.
Occasionally, it is difficult to have a brother who is in his twenties but at times acts like an elementary school student. The years of babysitting James, who is 10 years older than me, taught me great patience. He has also given me a greater appreciation for all of the abilities, gifts, and opportunities in my life. Getting a driver's license, going to college, getting married, and starting a family are experiences that many people hope to have by age 27. It would be unfair of me to take these rites of passage for granted because they will never be available to James.
People can be so judgmental, and yet, my brother finds a way to look past the ignorant stares and rude comments and forgive everyone. When we are in public, I often catch people staring at James. Knowing they are wrong to do this, they try to avoid eye contact. However, James is always glad for the attention, asking them how they are, offering a hello or just a friendly smile. He has taught me to forgive and forget.
James does what he loves and doesn't care what anyone else thinks. He loves himself, and that is one of my favorite things about him. Because of James, I have learned not to judge others too quickly. He looks different from the average person, with the typical physical characteristics of someone with Down syndrome. Those who cannot look past his appearance to see the beautiful spirit inside are missing out. Everyone who has gotten to know James absolutely loves him. James does not look for faults but instead sees the good in everyone and always has something nice to say about others.
There have been many times when my family has been in the car when it's raining and the day is gloomy, and suddenly James will say, "It's a beautiful day!" I am not sure if he's trying to fill the silence or looking forward to the rainbow after the downpour, but I am sure that he has never taken a day of his life for granted.
He finds beauty in everything he sees. James has made my life more difficult but also more colorful, and for that, I could not be more grateful. My brother has shown me how to see the world through his eyes, and in James's eyes, every day is beautiful.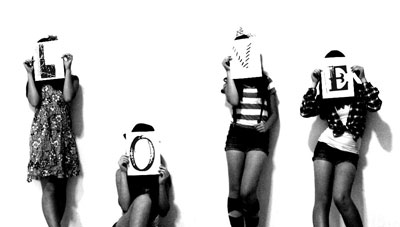 © Yoko K., Madison, WI