The Car Accident
October 26, 2014
The Car Accident . . .

A couple years ago, I was in a car accident, and it was really bad. . . It was the weekend my brothers and I were at my dad's house. We have lots of fun down at my dad's house and I hated leaving. But unfortunately, it had to come to an end, and our dad had to bring us home on Sunday. I remember that day like it was yesterday. It made so much of an impact on my life, to where now I am scared to ride in a car. We were on our way to our house, My dad driving, me in the passenger seat and my two brothers, Cayden and Kylen in the back seat. We were listening to the radio and talking to each other, my brother had mentioned that we were about to pass one of their bus stops that they had picked some kids up from on their way to school and I was holding a blue teddy bear. I looked up out of the windshield right as it broke, that's when the screaming came.
My dad had suddenly stopped the car, and shot his arm over my chest to protect me, the windshield shattered, and glass went everywhere. My brothers were screaming. Then, it was over. The screaming stopped and then came silence. The car stopped. I looked up and the windshield was all over me, in my hair, in my skin, and all over my clothes, and the floor of the car. I scared crying and shaking really hard because I was scared. My dad tried to pull the dash of me and him, but there was too much glass and it was heavy. My dad finally got out of the car, and hurried to get my brothers out of the car.
The person that hit us had rushed over to see if my dad was okay, when she reached my dad she screamed. She didn't know that my dad had us kids in the car. When she saw me laying on the side of the road, she started crying. She ran to me, hoping that I wasn't dead. Fortunately, I was just knocked out, not dead. She called the police, but they said it wasn't severe enough to come all the way down there. My mom drove all the way from our house to come get us, since my dad's car was totalled. When my mom saw us on the side of the road she started crying. As we were driving away with our mom, I turned and saw my dad through the back window, he was standing there, in shock.
When she took us home, she sat us down and told us how thankful she was to have us alive. Since I had glass everywhere on me, she took out tweezers and picked every single piece of glass out of my hair and clothes one by one. After that, I got into the shower and a ton of glass just came falling off of me. It was a very scary experience, I wish it never happens ever again, either to me or anyone else.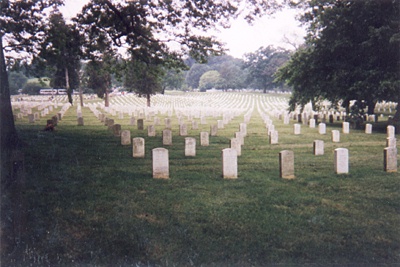 © Jennifer A., Plattsburg, MO