Pokemon and I
March 26, 2014
If I have ever had an obsession with anything in my life it would probably be Pokemon. Yes the "childrens" show and games. I'll admit the show is for kids, the games are another story. The Pokemon game series has grown up with new ways of recreating the Pokemon journey for every new game. I discovered Pokemon thirteen years ago when I was only five years old. The action packed adventures of Ash Catch'em and friends really entertained me and gave me something to watch on a daily basis, with an anticipated new episode every week. The television show was what got me started but my love for Pokemon was found until I discovered the games.

The basic concept of the Pokemon game series is to fight your way through intense battles against opponents using creatures with different elemental powers, eventually gaining the title of league Champion. The game isn't all battles though, as a trainer I breed my pokemon and also had the opportunity to enter my pokemon in beauty competitions where the better bred pokemon would receive a ribbon. The first pokemon game I owned was for my dad's old Nintendo 64. The game was titled "Pokemon Colosseum." The at the time groundbreaking 3D technology made battles feel like I was right there in the middle of a real life battle! Not only did I get to see all my favorite pokemon in 3D, I also got to command my very own team of hand selected favorites in head to head battles. My friends and I would stay the night at each others houses and stay up as late as we could playing the heck out of that game. The other game I had was for Nintendo's handheld gaming device that came in array of bright fun colors, the gameboy color

The game was "Pokemon Red Version" in this RPG style of game I played as a young boy becoming a pokemon trainer and receiving my first Pokemon to set off on an adventure to become a Pokemon Master. The game was loads of fun, mainly because it seemed the game was my own take on the hit television series, I could capture all my favorite pokemon and make a team to conquer the Indigo League. My Pokemon were always given nicknames, Since I chose Charmander the fire type I thought Blaze was a cool sounding nickname. This made the experience more personal, it sounds crazy but I would develope feelings for my pokemon. They were like really cool pets.

After beating all eight gyms I was ready to face the Elite Four. Shortly after defeating them I had one more challenge. It was my rival! Now the game gave me the option to pick my rival's name which could really make the game more funny by giving him dirty names, but I always thought it was better to have my rival's name be one of my friends who also played, so it made it seem like he was in the game with me. After defeating Champion "Nick" I was crowned the new Champion!

Later versions of the game had the general concept but were all different in their own respects. The new regions for me to explore and new pokemon to capture kept me faithful to the franchise. I'm excited for the new generations of pokemon to be released in the future, and would even love to see my own children enjoy the games like I did, because somewhere in my heart pokemon will hold a spot of nostalgia bringing me back to my own childhood.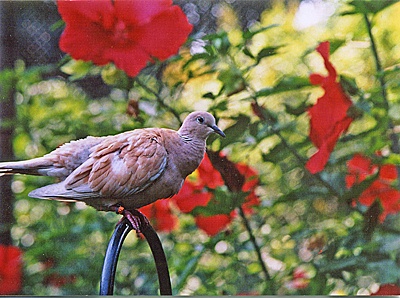 © Charlotte H, New York, NY