Midnight
October 30, 2013
A lonely train whistle cuts through the night sky as a young girl sits at her desk miles away in a small room. A weary glance at the clock reveals the time: 11:55 PM. Five minutes 'til midnight. Then you make a wish. Midnight, one of the most magical times of the day, if you asked her. Who was sleeping already? Kids going off to bus stops groggy eyed in the morning? Grandparents trying to fall asleep but having to get up every few minutes to use the restroom? The kitten who'd long been bored of her owner and decided to curl up and rest?

But who was awake? The high school student hell bent on finishing the last few math problems that she just knew would be on the quiz tomorrow? The avid reader whose curiosity does not succumb to the human need for sleep? The ambitious lawyer intent on finishing up the closing statement? The teen gamer who doesn't even register the fact that tomorrow's morning will begin at 6 AM?

And now the clock revealed 11:59 PM. At 12:00 AM, we're between the crossroads of night and day, technically speaking. In one moment, it is night and in the next, morning. But to the already cuddled up in their beds, the change goes unnoticed, their breaths don't hitch, their breathing is even and slow. . .and soon, I will join them.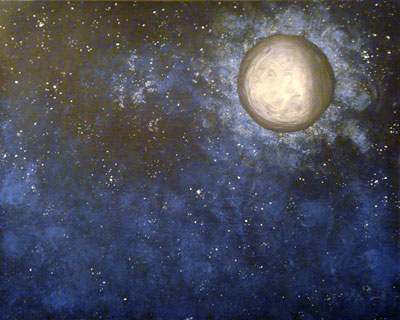 © Allison H., Vancouver, WA