Small Doses of Orange
MAG
June 18, 2013
You sat cross-legged in a living room recliner. Swinging off your slippers, you settled in. You always wore your long gray hair in a high ponytail, selecting one of a thousand different scrunchies, depending on your outfit. I think that day it was brown. Your pretzel legs were covered with paisley corduroy pants from a rich woman whose old clothes you liked.
My favorite of all your eccentric attire was the burnt orange Princeton sweatshirt. I told you that it was the precise color of Wednesday. You tried your best to wear it on that day each week, though the laundry cycle didn't always cooperate. I remember one particularly overcast October day – a Wednesday – as you read us Romeo and Juliet. You felt like my mother. Not my actual mother, but everyone's mother. You told us that we should do one nice thing for ourselves every day. Until that day, I had been relentless, and still am sometimes. We tend to forget that we are people too; that despite our shortcomings, we deserve to be loved.
I have to say that you gave me more love – though a distant sort – than I had ever expected. I think of you still, almost every day, because when I was a scared 14-year-old girl who had no idea who she was, you were my mother. You gave me an hour each day that felt like home, you let me be content, and I didn't have to hold my breath.
I took you in like small doses of orange. You were a fire to warm my hands. It helped to know that just a few rooms away I could always find your open arms. I can hear your squash sandwiches sizzling in a pan in the morning, just as I imagined them from your stories: two slices of bread, bologna, and American cheese melted, squashed flat, and cut up into little squares. I can hear your shrill calls as the bell rings, telling us to sit down and fasten our seat belts. I did, and at the end of the year I walked right out of that room with you. I unfastened my seat belt and now I'm traveling.
Wherever I go, I like to take with me small doses of orange – Post-it notes, a tube of burnt sienna oil paint, the copy of The Catcher in the Rye that I traded you for because the color was just right. Wherever I go I look for orange, and not just on Wednesdays.
Wherever you go, you will be a blessing to the people there. And so, though it is brimming only with sparkling apple cider, I raise my glass to you, Mrs. Kim. Thank you.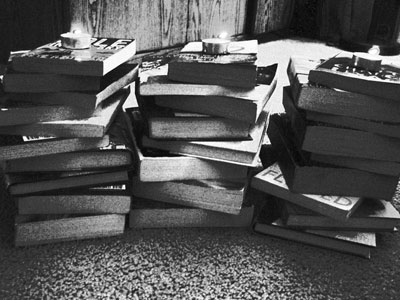 © Alexis R., Clarkdale, AZ