Wednesday
May 21, 2013
Any day with my little friends is a day to remember. We spend hours outdoors appreciating the day that's been given to us. Too many people let the stresses of life interfere with their happiness and all they need to do is take a second, call up their friends and grant themselves freedom for a few hours. Like on Wednesday.

The day started when I dragged myself out of bed. Then I speed to make it to class on time, racing down the long stretch of pavement leading up to the ever-so-famous Arrowhead Union High School. I sit emotionless through my classes waiting for the day to end. Once 8th hour ends… again I'm free.

Dial up my friends and I know they're expecting me. "Let's go!" they yell and we're on our way. We drive through the back roads, windows down and music flowing through our ears, giving us goose bumps along our journey. We pull into a parking lot and emerge from the heat of the car, to be joined by others. And that's when our dance begins.
We dance through the grass. The smooth texture caresses our feet. We run further and further into the woods. Water oozes between our toes from the damp earth. The sensation is welcoming. Towering pines circle around us and the breeze couldn't be more perfect.
The simplicity of sitting in the woods with your friends can only be explained by the atmosphere around us. The elements of nature set the mood. Light conversation twirls around the tree branches and laughter floats up to the sky. This is Wednesday. This is any day.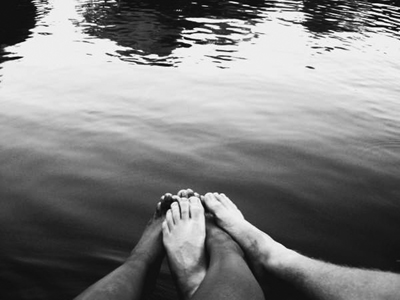 © Michelle W., Ada, MI