Life from the Perspective of a Music-aholic
May 13, 2013
Throughout my life, I have always loved performing. I can trace my love of being in front of an audience back to 5th grade. I played the lead role of Jasmine in our musical, Aladdin and it all snowballed from there. In 2006, I had the opportunity of having a lead role in the American Girl Revue Broadway show located in downtown Chicago. In 2009, I was picked to be a series regular in a pilot episode for Nickelodeon called "Telepathetic." I then realized how much I absolutely loved being in front of the camera. A year after, I auditioned for the hit reality TV show "American Idol" and made it all the way to the Hollywood rounds. Since then, I have auditioned for many singing competition shows on television and love the feeling of being in front of the camera and bright lights. All of these experiences have really showed me who I am and what I want to do with my life in the future. I know that singing is something I want to do for the rest of my life because of the feeling I get when I'm on stage. The adrenaline rush is unexplainable and every trouble in my life just disappears. I have worked very hard to be where I am tday and most of what I have learned technique wise is thanks to my six continuous years of
private vocal training. I feel that I have really grown a substantial amount as a result of these lessons. I have never felt more passionate towards something, and that's why I want to pursue it
as a major in college. Having the opportunity to study music in college would be a dream for me.
It would broaden my horizons about the music field, as well as be a beneficial learning experience. To be taught by such renown professors would be an honor. So far, music is has been a very big part of me, and hopefully it will be for the rest of my life.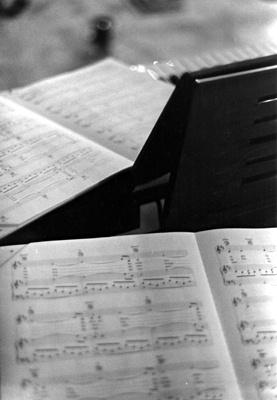 © Jessica M., Lansdale, PA