Is there a Mexican Dream?
February 13, 2013
Opportunities. That is the first word that comes to my mind when I hear the word "America". The United States of America is a nation that has been recognized for giving its citizens the opportunity to achieve the "American Dream"; a dream which consists mainly of a varied range of opportunities, including employment and educational opportunities. But what comes to my mind when I hear the word "Mexican"? Hard-working people, that's it. Whether they do it in Mexico or in America, legally or illegally, as employers or as employees, Mexicans are always working hard. But, what do they achieve?

Since the moment my family was deported from the U.S.A. (for being, unconsciously, illegally residing in the country), I have been asking myself one question: Is there a Mexican Dream?

When I was a little kid, I never heard anything about a Mexican Dream. Instead, I would hear great stories of how people found all what they were looking for in America. How they would achieve their dreams, and how every single citizen would work for the good of their community. I would hear about the American Dream.

My family immigrated to the land of opportunities in order to receive a good education and achieve this amazing dream. Unfortunately, we could not achieve our goal. What I experienced made me think at other ways in which I could achieve success though, including the possible existence of the Mexican Dream.

After meeting and getting along with people that had been through the same situation as my family and me, I could finally find an answer to my question.

Yes, there is a Mexican Dream. But, what does this dream consists of? Many Mexicans migrate to the U.S.A to get employment and educational opportunities that they are not able to get in their home country. The Mexican Dream goes further than just getting opportunities. The Mexican Dream is about creating opportunities as well as giving opportunities. It is about helping other Mexican citizens achieve their goals and giving them the resources they need to do so. It is about creating a nation whose citizens do not need to migrate to find good education or jobs.

You may be wondering how someone can create or give an opportunity if that person has not received a good education or has not an adequate economic level for doing so. Achieving the "American Dream" is not as easy as it may seem. Working hard is the best way to do it. Well, so is the Mexican Dream and, as in the land of opportunities, most hard-working people can achieve it, and they can help other people achieve it as well.

Working to help my fellow citizens has become my new goal. I am now working to achieve the Mexican Dream.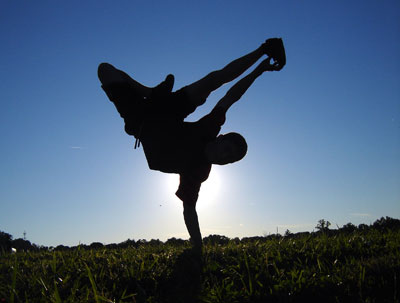 © Seita O., Louisville, KY