Cheering 2010
October 29, 2012
It was my freshman year and our cheerleading DAC's competition was the next day. My sister had been sick for the past week or so but we thought it was just the flu, until mom took her to the doctor that morning. She was still coming to school and practices but she was getting worse. It was almost the end of the day, I got called to the office. I hit the doorway instantly knowing something was wrong. With teary eyes my mom told me to sit down, she needed to speak to me. Its was my mother, my sister, my principal, and I. Mom began to explain to me that my sister was sick. The doctors did not know what was wrong with her. She was in pain and vomiting all the time. They thought it was food born hepatitis, but they weren't sure yet. Mom began listing off the possible illnesses my sister might have. Hepatitis, leukemia, kidney failure, and a few others I can't really recall. My sister and Mother were crying, I was at my breaking point when my sister looked at me and said "I know you can do it so just listen, you're taking my spot at DAC's tomorrow. We have already talked to coach. The doctors won't let me perform. I believe in you." I was bawling my eyes out, I gave my sister the biggest hug her fragile body could take.

My sister was sent to the hospital, they were running blood tests and different things trying to see what her body was going through. I was at practice, phone on loud just in case something was to happen. I had 2 hours to learn a routine it took the whole team a month or so to learn. I knew most of the dances she was in but not her rotations. I had to learn all of the stunts too, I didn't have much experience flying but I was trying my best. I had to forget about what I used to do in the routine and learn it all over again. But I was determined. I was going to make my sister proud, even if it killed me. By the end of the night I had it. I knew what I was supposed to do and when. It looked great. My cousin picked me up and took me home. Jessica and her boyfriend stayed with me that night. Mine and Desireé's parents spent the night at the hospital. I spent most my night practicing my routine and showing it to Jessica. I knew it by heart now, and I really was starting to believe in my self. I was laying in bed going over the routine in my head, I didn't get much sleep.

I woke up around 6:30 had my stuff all ready and I was on my way to the gym. I got a call from mom telling me she would be able make it to my competition but she wasn't sure if Desireé could. We were practicing even more when we got to the gym, every stunt went up and the dances looked great. We headed off to Woodland for the competition, getting our hair and make-up done on the ride up. We hit Woodland at about 9:30, and made it just in time for warm-up on the mat. Yet again everything was looking great. The competition started around 12:00 after all of the teams and mascots got their share of warm up time. We were watching other teams perform, we were the second to last ones. My mom walked in after awhile, with my sister coming along. Desiree' looked so sickly and her skin was yellow. They still did not know what was going on with her, but they let her out to come watch me cheer, hospital bracelet and all. I couldn't have been happier to see my sister walk through the doors of that gym. And when she did I knew I was ready. Now it was only a matter of me believing in myself to make her prouder than ever.

We were lined up, getting introduced to the crowd by the announcer. All of us shaking with nervousness, we took our places on the mat. Deep breath, the music started and we all broke out in our opening dance. The routine was going great so far. We were at the last stunt, went flawlessly. We were almost there. Our ending dance, perfect. We got through round one! We were on to do our second performance. During DAC's they give each team two performances just so the teams get everything perfect and get it reviewed by the judges for regionals. We were all more than excited. We did it again all the same, our second performance went great, too. Of course we had little mistakes in both but we were proud of ourselves. Other teams had mistakes too, some big mistakes also. Now it was just a matter of wait for the judges to tally up all the scores and pick the winners. We didn't even make it into top 3. We were last. I was so upset with myself, I thought we did great. The judges apparently thought other wise. My sister came up to me after everything was all said and done. She was proud, she was smiling and just so happy. Even though we didn't win, she thought we were number one.

The next morning I got to go to Bangor to see her in the hospital. The doctors and nurses were taking great care of her. She had gifts, flowers and stuffed animals like you wouldn't even believe. But the doctors had finally narrowed it down to a few things that have caused my sister to be so ill. My sister had hemolytic anemia and chronic mono. My sister had mono when she was in sixth grade but when mono tried attacking her again her spleen was immune to it so it went straight to her liver. She was close to liver failure and her anemia was making her lose her blood count. There isn't much you can do when you have mono. You just need to stay hydrated and get lots of rest. They were pumping fluids into her constantly and making sure she was eating what she needed too. My sister weighed 110 when she got sick, she dropped down 90 pounds. Her blood count was getting worse. The hospital had a nurse checking on Desireé every hour. Her blood count was plummeting. She was one blood count away from having to have a blood transfusion. Her body was attacking itself, she was in so much pain. When the nurse came back after an hour of setting Desireé up to a blood bag that was in a lab room, Desireé's count went up. Everyone was so hopeful and finally happy to hear there was a little good news. My sister had been on her death bed, her body was attacking itself and she was finally getting better. My sister was in the hospital for a week or more when they finally let her come home. She stayed in bed all the time 24/7 and was constantly being feed and brought drinks. She was getting better slowly, and her normal skin color was actually coming back.

During my sister's hospital stay, I was going back and forth between the hospital, school and I was getting ready for regionals with my squad. Everything was hectic but I just wanted to make her proud. She was my older sister, I've looked up to her my whole life and now it was my chance to make her proud.

We were at Regionals and the routine was looking perfect, we were all so excited to perform. We were going to prove to everyone that we didn't deserve last place. But at Regionals you have one chance, no second performances. You have only one try to prove to everyone what your squad can do. Our routine was spotless we nailed everything. My sister was the happiest fan in the stands. We left regionals with runners up. My sister had the biggest smile on her face along with a few happy tears. But we weren't done yet we still had States. Practices flew by, but we were more than ready.

The day of States we had a crazy number of fans, everyone was nervous but we were ready. Desireé brought me flowers and held my cheer bear through the whole performance. Yet again we had a spotless performance. We placed 3rd at States, but I was so happy to even make it as far as we did, we did great. I went to my sister in the stands after the performance with tears in her eyes she told me what I had been waiting to hear all season. "I am so proud of you, you believed in yourself and you did it, thank you." I couldn't help but cry. My sister gave me the biggest hug I could have ever received that day, I was so proud of myself and my squad.

I made what I thought was a dream come true. I made my sister proud of me. It seemed like I was getting everything I wanted. My sister was getting better too. But most importantly I believed in myself. And the quote that made me tell this story sums it all up. "Believe you can and you're halfway there." It was said by Theodore Roosevelt. I believed in myself. That got me and the squad to were we needed to be and putting all of our heart and soul into it got us the rest of the way there. To me this story is more than a learning experience, it was a life lesson.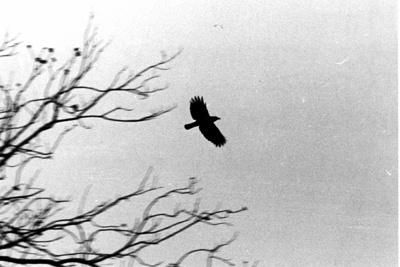 © Jacqueline T., Flower Mound, TX