cumbersome;
October 29, 2012
Loneliness is a stupid thing.
I'd like to think that I run on pavement, that my skin occasionally rubs off against the gravel but I can keep pushing. But when you left, my eyes grew heavier and I couldn't hold myself up straight. I ran on hot coals; I danced on the flames because I was foolish and I paid the price for it.
My legs are scorched, my heart melts.
When I sit in the car I always stare at the sky. I like to imagine it as a canopy that someone covered the universe with so we would never have to aim higher than we were supposed to, even though it stretched on infinitely. The sky always reminds me of you; the way it burns at sunrise, the way it moans during the day, the way it laughs in the evening, the way it cries at sunset, the way it smokes at midnight. It never sleeps and I worry for it—it gets awful, watching things die over and over again.
I swallowed my pride today and I realized that I write crap metaphors. I want to get better but I'm not sure how.
Today, I spilled boiling water on my hands and I didn't feel it. I only noticed when the ugly blisters began to crawl up my arms and I felt the bruises echo in my veins.
Pain is like that. It kills you after you're dead.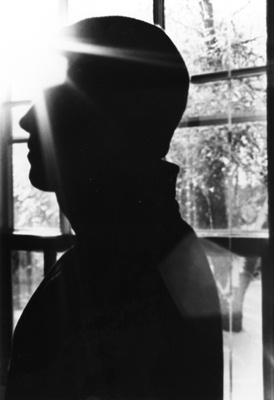 © Megan M., Rives Jct., MI