The Pain of Sarah
October 8, 2012
The Pain of Sarah

I remember the day crystal clear. It appears in my mind quite frequently. Being a normal school day I went through my normal school routine. Six A.M. I get up, go to the bathroom, brush my disastrous hair, brush my teeth, get dressed, and head down the massive street to my friend Sarah's house. All seems pretty normal on that fine day.

Upon getting to Sarah's house I have a sudden gut-churning feeling as though a dough mixer has gone off in my stomach. I slowly head up the creaking wooden stairs. "Sarah are you alright?" Soft crying like the whimper of a wounded animal comes from the door to my left. Creeping over to her door across the pearly white linoleum I find my dear friend sitting on her floor. She is curled up into the most sickening position with a strange red substance splattered all over her shirt and hands and even a few drops on the floor. "Sarah is...is that what I think it is?"

"This can not be happening to me. Not today." I thought. After closer inspection my fear was confirmed. The red substance was none other than the one liquid humans crave in order to survive: blood. In an instant I am at her side and in full panic mode. "What happened? Do you feel tired? Can you stay awake for a minute without my help?" With much hesitation and a voice that makes you ache as though it were you that was suffering; she answers.

"My phone. The retched thing rings constantly! The torture of these dimwits voices telling me I'm stupid and that I'm ugly and I don't deserve to live. Their voices rush through my skull like a tidal wave! Even when it's off or I'm asleep their voices dig into my head as though their words were claws." I then take her hands in mine, they were ice cold. Moving her bleeding wrist into my hand I find a spot that isn't bleeding and take her pulse. It was very fast. Unusually fast.

Finding no cloth nearby or anything to patch her wound I tear my tank top and wrap the green frayed strips around her wounded wrists. "Sarah I will not let you give up your life for some dolts who have no life other than to pick on people. People that are humans that just like them but are less fortunate or maybe even better than them."

I shakily start calling 911, Sarah's blood staining my hands, and proceed back to Sarah's room. I find her slowly losing consciousness one second, and the next I'm wrapping her in my arms. "Sarah stay with me!" I screamed at the top of my lungs. I began to cry at this point fearing for my friend's precious life. "You are not doing this to me, of all days, today!"

We stayed like that, me gently rocking her in my arms for ten minutes or so before I heard the sirens. Tears now streamed down my face."Please hurry. Please. Please!" Moments later the paramedics rushed in,an army on a mission. She was then patched up and had gained color back in her face in minutes. I felt instant relief. Saving a friend from death is gratifying and joyful and most definitely rewarding no matter the cost.

This experience taught me to never turn a blind eye to pain and bullying, perhaps to even rise up against it. Bullying is wrong, inhumane even, this type of pain should never be endured. Everyone needs someone to lift them up when others bring them down. That day changed me. I became someone who is more understanding of others. Never again will I call a day normal.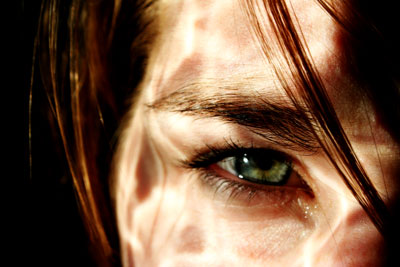 © Monica L., St. George, UT