My Parents Divorce
October 11, 2012
Marriage is never like it is in the sweet, romantic movies. The movies don't show the loud, pointless fights, the children screaming and begging their parents to stop arguing, or the lying and cheating. Maybe that is because that's not how marriages are at all, maybe that's just how my parents' marriage was. It's not fair that I grew up thinking that is how all marriages are, where after the wedding day, it all falls apart.
As a child, I don't remember as many good moments between my parents as bad ones. I remember multiple occasions where I was the child screaming and crying, begging them to stop fighting. I loved them both, but I wondered, why couldn't they love each other as much as I loved them? Only then would our family be as perfect as in the movies. Unfortunately, reality is, my parent's marriage wasn't meant to be. I never wanted to imagine my parents getting a divorce, but how could I not? I couldn't tell whether it would be better or worse for the family.
Eventually, the day came; I was sitting at Olive Garden for lunch with my mom, dad, and sisters after a fun day of shopping and laughing together as a family. Little did I know, this would be the last day of us feeling like a family. The last time we would all be sitting around a table together, laughing and enjoying each other's company. My mom started crying, and I wasn't sure why at first. That's when she told us the news. The news forever changed my life. My mother and father were getting a divorce. Immediately I felt like the spaghetti I had just eaten was going to come back up, I felt like I was going to be sick. It took no time at all for the tears to start falling. This was it. Although it would end the misery of all the fighting, yelling, and crying, it would also end the moments where I felt part of a normal family.
During the time that the divorce was becoming finalized, things were difficult. I noticed my parents would start not communicating very much, and they were always going to court, and I didn't know why. Next thing I know, my dad began looking for houses, that's when it all started feeling real to me. I started to realize that my I would have to start going back and forth between parents and would have two homes. It was hard to know that soon, I would only get to see my dad on the weekends. He's my dad; he's supposed to be a part of my everyday life!
The divorce became finalized on November 17, 2003. I'll never forget that day...my parents were now officially divorced, I was devastated. My sisters and I went and stayed with my dad that weekend. When Sunday came, I knew it was time to go home, it just didn't seem fair. I shouldn't have to leave my dad like that, but this was my new life, back and forth between parents. As I began to grow up and get more used to the situation, I came to realize that things were so much better this way. There is less stress and tension on each of them and they both seemed so much happier, and so did us kids.
My dad got remarried 5 years later to my amazing stepmom, Stephanie, and he was actually able to get back into cooking, which was a passion he had before he married my mom. My mom went back to school to become a surgical technologist. As hard as the journey was watching my family fall apart, I eventually came to realize that it was overall a good change in the family. Everyone is happier now.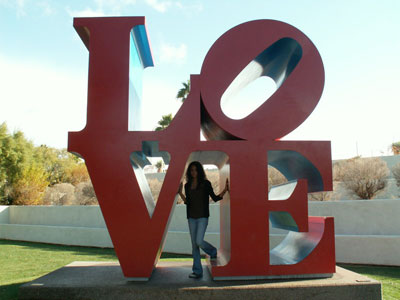 © Shannon E., Glendale, AZ