Driving Across The USA
October 4, 2012
When I was thirteen years old, I drove across the United States of America with my parents and Brother. It was a great experience. When I drove across the country with my family, I learned how to appreciate all the different cities and cultures.
When we first got into our car, I did not realize our second destination was over two thousand miles away. We were just leaving Rehoboth Beach, Delaware and heading out west two thousand, three hundred miles away to the Grand Canyon in Arizona. As we crossed over the Midwestern portion of the USA, I noticed how vast and flat the interior portion of our country is, especially in the rural areas. One thing I noticed in particular is how friendly some of the Midwestern citizens were. They seemed more laid back and weren't as rushed throughout the day. I wouldn't want to live out in the Midwest, but the people who do seem very kind and friendly. When we finally made it to the Grand Canyon in Arizona we were all taken away by the views of the canyon. It seemed like a never ending pit with different colored rocks and grasses growing along the edges. It is an amazing example of nature over time.
Our next designation was Las Vegas, Nevada. Out of all the cities we visited on this trip Las Vegas was my favorite. When you are driving through miles of desert and all of a sudden you see high rise buildings with large colorful lights, it is almost like you are on another planet. When we walked through the Bellagio Hotel's casino late at night we saw what Las Vegas was about. It is a city for people who enjoy the nightlife. The casino was full of people young and old, trying to make some money while having a good time. While the Las Vegas Strip is bright and colorful, the outskirts of the city are quite a different story. We ventured out of the strip to a Laundromat that was located in a pretty bad area of the city. Even in the daytime we noticed nine or ten Las Vegas Metropolitan Police cars one behind the other responding to a call with their lights and sirens on. Later we noticed a detective drawing a chalk outline of a person in the middle of the road, unfortunately someone probably died that day. Since I want to be a police officer in the future, this exposed me to one of the harder parts of the job.



Lastly, we visited Los Angeles and San Diego, California. When we stayed in Downtown Los Angeles it was a unique experience. The hotel we stayed in was called The Millennium Biltmore. It was visited by many famous people and politicians. The people in southern California were generally very nice to us, and the cities were clean and had lots to do in them, but I still really wouldn't want to live there. After we visited San Diego we started to head back to Auburn NY, around three thousand miles away.
It wasn't until a year or so after this trip that I realized how fortunate I was to be able to go across the United States of America and see all the different kinds of cities and people that make our country great. I also have realized that even though I have seen a lot of this country already, there is still much more for me to learn and discover about the USA. I have noticed that even though there are lots of places for Americans to live, my favorite city is still Auburn New York and the Central New York area.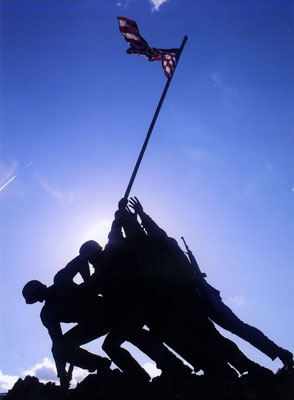 © James M., Glendale, AZ