In a Book
October 5, 2012
In a book I lose myself. I get absorbed, obsessed. No matter what is going on around me, I want to sink into those deep, dark pages. I am consumed by secrets, lies, magic, love, loss, adventure, and drama. It always leaves me yearning for more.

In a book reality goes blank. Nothing else exists except the scene, and the characters, that seem no longer just on a page. Reality is fiction, and fiction is reality. The words become my life. I cry, I scream, I smile with the characters. They're not just words that make a story, they're everything.

In a book I am myself. Feeling emotions my life has yet to give. When I read I think 'this is me'. I no longer have to hide under a fake visage. I can't be judged or criticized. The pages call to me, beg for me to come. To understand them. They need me to need them, and I do.


Everything comes to life, when the desire in my heart can no longer be denied. When I crack open the spine it is as if the sun has finally come to save a world of darkness. My heart leaps for joy in that moment. It's the place were I am no longer confused, or depressed. I am happy, and ecstatic. And when I have to close the book it leaves me craving a happily-ever-after.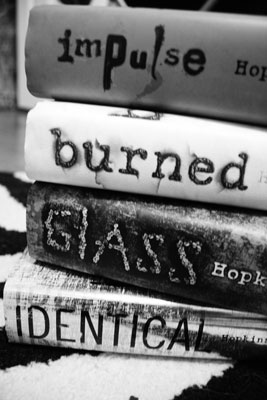 © Bria B.