Bonnie and Clyde
October 4, 2012
Have you ever had a pet or something dear to you run over by a car? If so, you are not alone. My dog, Clyde, was run over a few years ago. It broke my heart to know the pain he was in. However, there was a plus to this event. It taught me a valuable lesson in life.

Four years ago, I was in sixth grade at the time, my dog got hit by a car. You know an immature sixth grader? Yeah that was me. Now that I look back, I was really immature. Anyway, that day is still fresh in my mind since Clyde just hobbles around everywhere he goes. Either that or he sleeps. That day, it was a chilly winter day. It wasn't snowing but there was ice everywhere. My brother brought the dogs out to do their business and as he was letting them out of the pen, he slipped on the ice. The dogs took off out of the pen. Bonnie, Clyde's sister, took off toward the road, Clyde right on her heels. My brother, Chris, ran into the house where I was at the time, and told me he needed my assistance. I hurriedly grabbed my boots and a jacket and raced out the door. He bolted down the driveway, but since I was faster, I over took him in a few strides. All I saw was Bonnie standing across the street, looking lost and confused. I looked before I crossed the road and ran toward her. Chris told me to look for Clyde while he grabbed her. I did find Clyde. It almost brought me to tears seeing him lay there, motionless. He was about fifteen to twenty feet away from his sister. I bolted to him and the guy that hit him was standing next to him, freaking out. I couldn't blame him. I picked Clyde up, only to have him yelp in my ears. The guy agreed to explain what happened to my aunt, who was over at the time, and to my dad, who was at work. Chris and I ran to the house while the guy followed us. We brought the dogs inside and wrapped Clyde in blankets since he was visibly shaking. The guy talked to my aunt while Chris held Clyde. I saw that it was my responsibility to call my dad from work and tell him what had happened. Once he got home, he talked to the guy and thanked him for not just driving away. Then, my father brought both of the dogs to the vet. I tagged along with him. Once there, we had to wait since it was pretty busy. But once a vet was available, we took them in. Clyde ended up with a fractured pelvic bone and splintered tail bone. He also had to stay at the doctor's office for the night. Over the weeks it took for him to heal, I had to sneak his pain pills into some meat so that he'd eat it. I also gave him some space in my bedroom. As of today, he is perfectly healed. He's just incredibly lazy and spoiled.

This experience taught me a few things. One thing I learned was how to take control of intense situations. While the man was freaking out, I instructed him to come explain what had happened to my aunt and dad, once he got home, and that everything would be fine. Also, I pushed my emotions aside long enough to call my father and explained that the dog was hit. However, my emotions did come back to haunt me later that night. I also learned that Veterinarians can be pretty funny.

As you can see, despite your maturity status and/or age, you can really do something that helps out a situation, whether it is good or bad. In my case, I turned a generally bad situation into a slightly better one. I'd like to think that I saved my dog and in a way, I kind of did.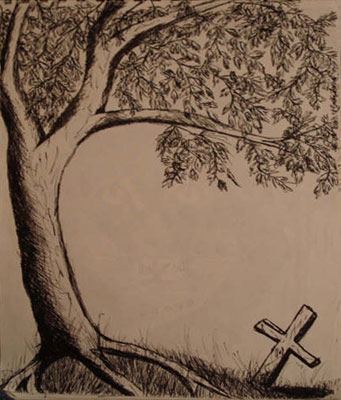 © Courtney K., Bethel Park, PA