A Special Relationship
September 24, 2012
Being spiritually active is a bizarre thing at my age. Many sixteen year olds go to church because their parents tell them to do so. However, for me that is not the case. I truly appreciate being close to God.

Many events in my life have guided me to where I am today. My father's death was on one them. When he died, I was shocked, and I did not know what to do. I felt like my world was falling apart and that a big, important part of me was taken away. My family supported my mom, my brother, and I but I felt that it was not enough. I still had a hollow feeling inside me.
One of my aunts told me I could have the chance of seeing my dad again. In that moment, I thought that it was the most remarkable thing that could happen to me. I thought I could try to fill that empty space even though I knew it would never be the same as before. She said that I needed to listen to the Omnipotent, and that I needed to be obedient to him in order to see my dad again. I decided to take a step forward and become close to him. I used to go to two different churches at a time but then I settled in one with my mom and brother. It was not the easiest thing at first, but after a while I got the hang of it and it became easier for me to approach the All-Knowing. Even though that empty space left would never be fulfilled the same way, I did not have the same sunken feeling.
Soon enough, I realized I had something special with All-Powerful, but I did not know how to make the most of it. Negron, a close friend, inspired me to become even closer to the creator. He gave various speeches about Jah, everything amazing that he has created and how much he loves us. Hearing them made me realize that Yahweh was my best friend and even more than that. I also realized I was not a little kid anymore, and I couldn't be toying around about what I believed and appreciated.
Today, I enjoy a striking relationship with the Almighty in which I see space for even more improvement to get the most of it, as if I were squeezing hard to get the very last drop of a lemon. The Lord has become an important part in my life, and helps me guide my decisions on a daily basis and for the future.
I believe in God and having a good relationship with him.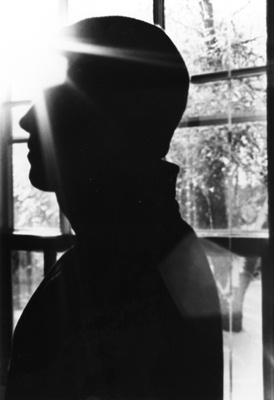 © Megan M., Rives Jct., MI