Cheer Hawaii USA
September 21, 2012
Going to Hawaii for cheer leading was something I had never expected. This was an experience I thought would take a miracle. It was my sophomore year during lunch when I was told by my former cheer coach Mrs. Ming, that she had nominated some of our cheerleaders to go Hawaii, but only two of us were selected. Me and Aayla Green. This was a dream, I couldn't believe they selected me and her to go to an advanced cheer camp in Hawaii. After being told I was so excited I told my parents as soon as possible. They were so proud of me and they decided that we were going to fund-raise and get sponsors to help pay for my trip. It was expensive to fly to Hawaii, it took money and a ticket which adds up.
The total amount for my whole trip and some was about $3,500 dollars. It was getting closer and closer to the deadline for the fist down payment and my mom and dad paid out there pocket $500 dollars.

That's when the sponsoring began. It wasn't easy getting sponsors. I had to sacrifice my time with friends over the summer so I could focus on my trip. My mom and dad paying most of it out of pocket made it hard for us financially but they did it for my future and because they love me. They wanted everyone to know so they called all over the place telling people about my trip, how I got nominated, how good of a cheer leader I was, and how good my grades were. We eventually decided to create a packet for each person that was thinking about donating. This packet consisted of a sponsor letter I wrote, my report-card, the cheer Hawaii payment information, and a photo of me in my cheer leading uniform. Every time I gave out a packet I always got some amount of in return, even if it was only $10 or $20 dollars, it all made a difference. Some people were so impressed that I received a donation of $400 dollars from The Gateway Eagles. All positive emotions came over me. I was shocked, happy, and excited, etc.

I felt like this, what I thought was a dream was finally coming true and I was getting closer and closer to going. Not only did I get $400 dollars I got $300 dollars from each of my grandfathers. This helped us a lot. At the end of all the payments half of my trip was paid for by sponsors and donators. It was finally time to pack and collect everything I needed for this trip. It did't just happen all at one time, this took a few weeks to plan and get organized. I mean, I was leaving of a whole week. A week without seeing my family, a week without seeing my boyfriend, a week too long, but that reality didn't set in until later. I felt that this was something I needed, it was something that would help me in the future and an experience that I would never forget.


It was about that time to go, the day before and I was getting butterflies. The excitement of preparing for this trip made it intense and nerve racking. This was really about to happen, thoughts running through my head, images of what it might be like. I wondered it I would make any friends, would anyone accept me. I laid out all the things I would wear in the morning and checked my suite case, making sure I had everything I needed. This was something I was happy about but then again, not. I was excited but then again, not. It was an emotional roller coster I couldn't shake. The morning finally came and I got my self together for the plane ride. My mom and dad both took off work so they could take me to the airport and say good-bye. I loved that my parents were there every step of the way, it helped relax and feel comfortable. I knew I was going to be okay, not only because my parents were there, but because God was too. God was watching over me as I got to the airport, as I checked my bags in, as I waited in line, and as I waited for the plane to get ready to board. This was no longer a dream to me, this was happening and I had to finally open my eye's as I said good-bye to my parents and walked away, I was headed to Hawaii. Having this experience changes they way I feel about my parents in the sense that they would do anything for me, especially when it benefits my future. Going to Hawaii and learning all those things made me a better cheer leader, a better base, and a better performer. I'm defiantly different after going to Hawaii because seeing how serious those girls were about cheer leading made me more passionate and dedicated to cheer leading.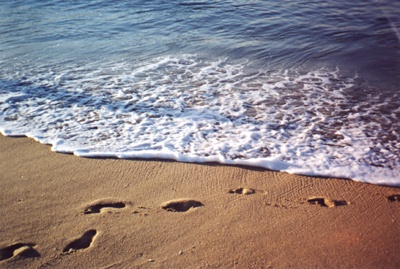 © Daniel M., Phoenix, AZ