Mountain State of Mind
August 9, 2012
I wore my hard toed work boots and a pair of ripped jeans. My new tool belt hung awkwardly around my waist, the leather still stiff and the pockets stretched to accommodate a shiny hammer, tape measure and utility knife. It was my first day on the worksite on my church's mission trip to Preston County, West Virginia. I had never been on the mission trip before and had absolutely no experience using power tools, but, with my new gear, I felt ready to build the most beautiful new deck in West Virginia for the family we were working for. My mind was on pounding nails, cutting wood, and creating the structure that, in a few days' time, would stand in what was now empty space. Now, when I think about my experience in Appalachia, I think about the deck, but not because of the pride I feel about helping to build it, but because it reminds me of the amazing family we built it for. I don't want to use their name but I truly believe God wanted me to meet this family that taught me so much more than how to pound a nail straight or how to wield a sledgehammer.

The family we worked for consisted of seven people including two kids, Autumn, age ten, and Caspian, age two. Every day, this family calmly faces hardships that I can't even imagine dealing with. All seven of them, along with four dogs, are crowded into a narrow two bedroom trailer. Autumn sleeps on a mat in a closet sized space that is barely big enough for her. On their property, this family is slowly and determinedly building a bigger house, but because most of the adults are experiencing some kind of health problem and because they are struggling financially, the house will probably take years to finish. In spite of all their problems, these amazing people were positive and welcoming. Never once did I hear any of them complain about needing space or about the house's slow journey towards completion. In fact I hear more complaining in my comfortable suburban neighborhood than I heard in this small home in the middle of nowhere. This family also went out of their way to make us as comfortable as possible while we were working. They offered us cold water, let us tramp through their house to use their bathroom, and even cooked us a delicious lunch on a hot day. As all of us workers took a break to talk with the family and enjoy the meal, I was struck by how these people, who had such a tough life by my standards, were able to be so generous and friendly towards strangers. Since my return from West Virginia, I've noticed that so many people who have much more than they need are not even able to act friendly towards their neighbors. Since my return, I've also been wishing I could replace the pettiness and closed doors I see around me with the hopeful persistence and suspicion-free welcoming I found in Preston County.

While the entire family welcomed us into their home, one member in particular sticks out in my mind. Ten year old Autumn is the embodiment of pure friendliness. I met her my first day on the job site when she walked right over to where I was doing battle with a post-hole digger, introduced herself, told me how she loves to write songs, and proceeded to tell me her life story--which included a shocking number of ex-boyfriends for a girl not yet out of elementary school. Within ten minutes, I knew the names of all her friends and teachers. Within fifteen minutes, she had pronounced us BFFs (Best Friends Forever). With Autumn on the site, there was never a dull moment. She was up every morning strapping on a tool belt of her own and asking to help, particularly with pounding nails. She and her brother, Caspian, joined us for our lunch break every day, and once I gave her a guitar lesson and got to hear her sing a song she had written for her mother. I've never seen anyone with as much energy as Autumn, and yet she had worries and responsibilities that would make most ten year olds cringe. I think that's why I will always remember Autumn, because she faced problems way beyond her years, yet still managed to be youthful and full of life. Autumn has so much potential, and I pray each day that God will help her live up to it.

At the end of the week, my friends and I stood on the deck we had completed. We stood there without our hammers which were now scratched and dirty, without our tool belts which were now soft and broken in. We were saying goodbye to Autumn and her family. It was a sad moment, but the thought of going on the mission trip again next summer comforted me. I can't wait to go back to Preston County, and when I get there, the first thing I'm going to do is visit the inspiring family that taught me so much and became my friends.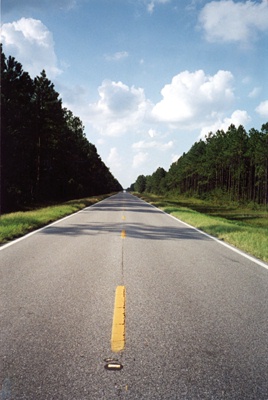 © Amanda M., Coventry, RI