Life Changing
July 10, 2012
My sun kissed hair tumbling and swirling around my face as I started a new chapter in my life. I took a deep breath and calmed my nerves as I was about to endure the most amazing experience in my life. I needed a few weeks to myself to clear my head and two weeks in Costa Rica with a group of complete strangers was a perfect opportunity for me. After a few unruly months I was ready for a change.

I use to cry myself to sleep every night, I hated life as I knew it . One night I lost myself, I hated myself and didn't want to talk, breath or try anymore. I gave up. I hurt people I loved and didn't even care…

My sun kissed hair tumbled and swirled around my face as I looked out at a ocean that seemed to never end. I was with people I loved and just meet. I was having the time of my life, I was a changed person I was loving life and taking in every moment. Being happy with what you have is one of the most amazing feelings in the world. I was looking at a brighter future.

Someone once told me that if you want something you have to go after it. I never went after my dreams, until now. I never believed it always gets better in the end. It does get better just gets way worse and I never could have gotten through it alone. I have hope now, I have things to live for.!

Things happen for a reason, good or bad but what does happen can be something life changing to you or someone else.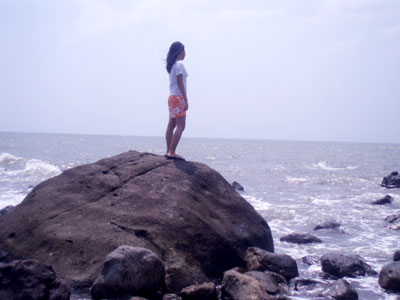 © Grace L., Bacolod City, Philippines