The Lavender
July 6, 2012
My favorite dream is called The Lavender.

We're roaring through a dark stone tunnel, but it's not dark. The walls are glowing, luminescent colors of purple and gold and white, rapidly merging between the three. I feel like all soul and no body. I'm free from my shell and it's the most glorious feeling.

There's music.
Beautiful, unearthly music there is absolutely no way to describe. I literally have never heard it anywhere before other than The Lavender. It makes me feel kind of important to know I'm the only one who's ever going to hear it. Unless we hear it in Heaven.

Time is spinning out of order.
The Lavender seems to last millenniums, but it seems to last only minutes because of the conversation they were having, but it really lasts hours because I'm asleep, if that makes sense. Dreams have no time. Even though it felt like the tunnel went on for ten-thousand miles, I knew in the dream time it was mere minutes.
My family is with me, in a topless car with no steering wheel going down railroad tracks.
We're the only ones in the tunnel. Mom, my real dad, and my two sisters didn't see what I saw. They thought I was being antisocial, but I was really just silently wonderstruck with awe.
All they saw was the black walls of the tunnel. Their eyes were closed, or maybe it was because it was my dream, not theirs. In my dreams, I'm the special one. It works out, because inside my own head is the only place I would want to be special.
The only reason I'm special is because I've seen and heard The Lavender.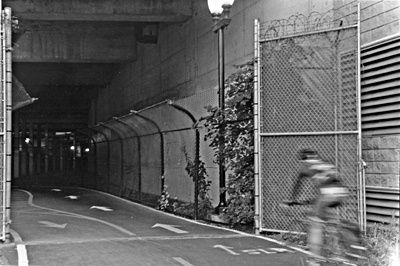 © Claire E., Bethesda, MD