My Fake Date, 2012
June 6, 2012
The choice of whom to ask was a difficult one, and looking at the list of boys they all seemed to fall into one of three categories: "I knew him far too well," "I wouldn't even know what he looked like," or "he'll be asked by eight other girls and is fully aware of it". I recognized George as a friend of a friend, so I picked him. That day, just before lunch, I caught him in the cafeteria line and asked him quite formally if he would be interested in accompanying me on a date. He nodded and said "yes, I would." It was a bit more uncomfortable than I thought it would be, but at least he didn't hesitate in accepting.

Saturday afternoon I drove to his house a few minutes past 4:30. With George being so very blonde-haired and pale, I was a bit surprised when three young Latino children answered the door, behind them a tall African American man wearing a pair of handsome gold earrings; I was horrified that I had the wrong address. But George then walked up and invited me in. The man (who I soon learned was Craig, the official parental figure watching the kids while George's parents were on a cruise "somewhere in Europe") greeted me with a smile, shook my hand, and told us to be home before dark and especially no tongue kissing on the first date. That made me laugh and I politely said of course. Apparently George's step-mother had three adopted children, which explained the Columbian kids in his foyer.

Like a gentleman, I opened the car door for him. Our plan was to park at Dunn Loring metro station, take the train to Rosslyn, cross the bridge into Georgetown and eat there. Transportation ended up being a nightmare. When we finally figured out how to get into the parking lot, we were concerned when every spot had a sign that said reserved 2am-10am. We figured it would be alright since it was well into the afternoon but joked about what nefarious activities were taking place between the hours of 2 and 10 that required so many reserved parking spaces. Then we got on the metro, only to discover that they were reconstructing between two stations and we then had to get on a crowded shuttle bus to E. Falls Church, wait twenty minutes for the train, then go only two more stations to Rosslyn. It took well over an hour to get there, which was embarrassing.

The date itself was uninteresting and mostly awkward. There was the occasional interjection of a witty comment here and there about the people we saw on the metro – for example, we saw a dozen independent, small groups of people wearing white and carrying bottles of wine, glasses, and one man holding a single cigar in a plastic bag, and we speculated about the fancy wine party we weren't invited to. But besides that we had little to talk about, not much in common, and there were long interludes of silence. I tried to start conversation a couple of times, in the car we joked about our families and complained about the metro when we got there, and for the most part neither of us had very much to say.

I told him he could pick where to eat and he chose Johnny Rockets, probably the worst place he could've possibly picked because I don't eat meat, which he knew because I had mentioned it earlier. He didn't offer to choose another restaurant, and I wasn't very hungry anyways, so I suppose it was fine that my dinner was a mediocre tuna melt. Johnny Rockets was busy and understaffed so we sat at the bar and it seemed like forever until we got served. Not a word was spoken throughout the entire meal. Maybe that was my fault, but I resented my tuna melt and the hour-long convoluted metro escapade, so at the time I didn't mind much.

I paid, which was also a bit of a tirade because the cash register had no change in it despite the fact that there were probably thirty people in that dinky little diner who couldn't possibly all being paying with a credit card. We walked around for a bit afterword and began the tiring, hour-long adventure all the way back home. When I drove him back I probably should have walked him to the front door, but I think we were both exhausted and just wanted to be home. So I dropped him off, and he said thank you. It wasn't as unpleasant as I'm probably making it sound, we had some laughs.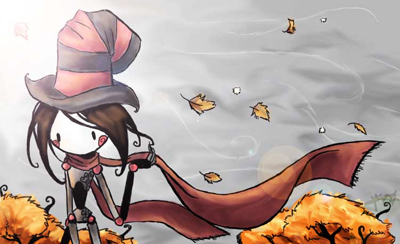 © Kirsten K., El Segundo, CA