Tears
May 31, 2012
The saddest time of my life was when my grandpa went to the hospital. This was one of the hardest things to deal with. At times I didn't know what to do. I felt I needed to do something, but I just wasn't sure. All I wanted was for him to be at home again.

It all started on a bright Saturday morning. I had gotten up around 8 a.m. to go prom dress shopping with my mom, dad, brother, and little cousin Charli. When I woke up, my mom had told me my grandpa had just called and said he was having stomach pains and asked if he should go into the hospital and my mom said yes. I was in the middle of trying on a dress when my moms phone goes off. My aunt Cindy was calling to say my grandpa was going to the hospital in St. Cloud by air ambulance. My mom asked me if it was okay if we rushed to St. Cloud and finished another and I was completely okay with that. I wanted to see my grandpa.

When we got to the emergency room, I was super scared. Charli was starting to get tired and I just wanted to know if my grandpa was okay. My mom came out of the emergency room and informed us that grandpa was being rushed into surgery. The nurses escorted us to the surgery waiting room and there we sat, wondering if he was going to make it out of a surgery he wasn't expected to. When the doctor came in 4 hours later and told us he made it out, we all burst into tears of joy. He had made it. We couldn't go up and see him for another hour but when he was finally settled in his room, I was excited to see his face.

For the next couple weeks it was off and on. They thought he was going to make it, but then they didn't think he would make it. This was really hard to cope with. And it was especially hard seeing my grandma. I didn't know how she was handling this. Some nights I went over to my grandmas so she wasn't alone. And I just talked to her. One day after school, I went to St. Cloud with Kris and Jake. When I walked into my grandpa's room, he was sitting up in a chair eating ice chips. He was talking and everything. I couldn't believe it. This put the biggest smile on my face. After this he kept being switched to different rooms as he progressed. And then one day he was sent home.

I was so excited for him. He did it. But after a day at home he started throwing up and getting really dizzy. He went in again and was rushed to St. Cloud again by ambulance. This ripped my heart in half. They found out what was wrong, and he was rushed into surgery again. After he made it out and was in the hospital for a month and a half, he was sent to the rehab facility downstairs. After a day there he was sent upstairs again because he was vomiting. Then he was rushed into surgery again.
Like the previous times, he wasn't expected to make it out. After an 8-hour surgery, he was laying in bed on level three again. He made it through. After a month in the hospital, he was well enough for rehab again, but he was to good for the facility downstairs. He's now in a rehab facility in St. Cloud. I'm hoping he gets better soon and can come home. The drives to St. Cloud are tearing me apart. Once in a while I find myself crying the whole drive there.

This has been the saddest time of my life because I'm super close to my grandpa. He is my pride and joy. I would do anything for him. While trying to get through this difficult situation, my friends have been there for me. And this means a lot to me. When my friend Taylor's grandma went into the hospital a couple years ago, I was there for her. But I never thought one of my grandparents would be in that kind of situation. So now I know what she went through, and I know how important it is to be supportive of your friends.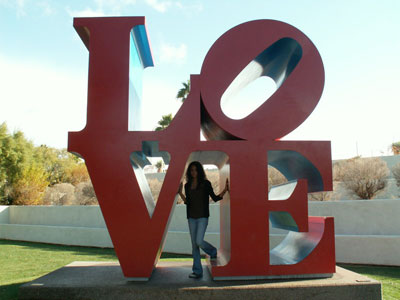 © Shannon E., Glendale, AZ