Untitled
May 22, 2012
With the adrenaline pumping inside of everyone on the basketball team, we were ready for this game. Both teams were concentrating, not paying attention to the crowds, focusing during warm-ups, and making the lay-ups and jumpers. You could feel the tension in the air. We wanted revenge on Central Catholic on our own home court. We couldn't stand the thought of losing the last home game to the Irish.

When we first played the Irish we were at their home court, and it was a dog fight. Everyone was being aggressive; we were all on the floor scrambling to get a hold of the ball, elbows were being thrown, and we were boxing out our hardest. The referees weren't on our side, which was clear. Fouls were being called on us like crazy, the game began slipping away from us but we had to keep pushing. Forced to foul Central began making the fouls shots that would eventually cause us to lose by six points.

After the game in the locker room our coach said, "Don't you dare hang your heads, we will get them next time, we're just going to pick up the intensity at practice." That's just what we did. We began sprinting the suicides eager for more, we weren't giggling anymore it was time to be serious, we wanted to win the rest of our games and get revenge on Central.

Come game time of the second game it was different already. We knew what we had to do in order to win the game, and we were going to get it done no matter what it took. Referees were calling both ways, but there still was that aggression from that first game. We began boxing out even better, getting the put backs, not letting them cherry pick, and beating there press with ease. Then the shots began to fall, we were on a roll and we knew we could do this.

At halftime my coach always says the score is now 0 to 0, so automatically we knew we were going to pick up the intensity even more. During third quarter Central began catching up, s we started to push ourselves to the limit and it showed. We passed the ball around more, and started to break down the zone by driving the lanes. I remember how I got the ball at the point during that game I drove all the way and scored. I was so scared, I never dribble the ball up top, I'm always in the post. I didn't have time to think about it I just drove and it actually worked. The defense in the second half was phenomenal we didn't let them get baseline, and started playing defense with are feet not with our hands. We were breaking them down and Central knew it.

Fourth quarter began and we were still up, but only by four. We were making the shots; we just had to watch the turnovers. With the clock ticking down shots were being thrown up and were somehow falling for the both of us. We needed to get it together; I was not going to let us lose this game. Our coach designed a play were the guards would swing the ball and set a back screen, and someone would be open for a jumper. Central didn't see it coming and it worked in our favor. We ended up holding the lead by eight points when the final buzzer rang. When that moment hit we all jumped up screaming, like we had just won the Super Bowl. Fans cheered and our coach was so proud of us. We had worked so hard for this game and we came together as a team to take this win. It felt as if we were all a family; we had the same emotions going through us. We got the revenge that we wanted on Central at our last home game.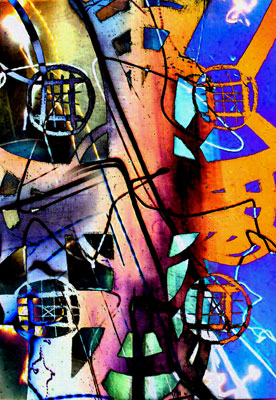 © Caitlin D., Tyler, TX