Innocence and Experience
May 17, 2012
I had an issue growing, up which was called an Attachment Disorder. This caused many disruptions throughout my home. While growing up as a child my birth parents didn't take good care of me. Sadly I was starved, abused, sexually harassed, and watched my dad constantly go to jail for his drug problems. Soon I was out of that house hold.
A few years after being taken to a foster home I was adopted by loving parents named Tonya and Joe. They would feed me well, treat me right, everything was great. On the other hand I didn't show that I had cared much. All I showed was anger and sorrow. I thought why would this family take me from my birth family? How mean of them. Resenting what they had done I would use hatred on them. I would try everything in the book to see if they really loved me, since I didn't believe them. If my own family couldn't keep me why should they? Therefore, it was really hard for me to be able to accept them as if they were my actual family.
My adopted family found a nice facility called "Job Corps" and decided it would be a good idea for me to go there and straighten my life up and grow mature. At first I was weary at the idea of me going. Soon enough I ended up signing up and going. This place has changed my life dramatically. When I first came here I was constantly worried about everybody else, and now all I worry about is myself. I have matured a lot. Showing initiative, I became room leader, education leader, and will be silver status on my next evaluation. Soon I will also have gotten my high school diploma and will be certified as a CNA. I know this is just one step and my future is what I make of it.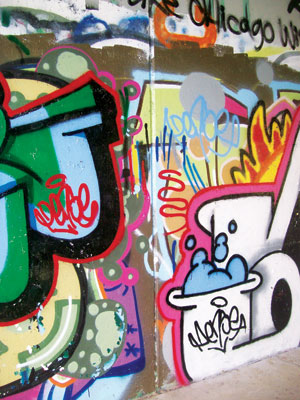 © Michelle W., Ada, MI