Levi and I
May 16, 2012
Levi and I have been through a lot together. First he and I had great times playing with each other. Second, we've also had some problems we overcame in our friendship. And finally, we would sometimes be in the same area but we would still not see each other.

Levi and I have had a lot of great times together and I just wanted to write a letter about him. I mean in elementary school I thought he was the new kid because I've never saw him in the boys and girls club, but once I saw how many friends he had I realized that he'd been there before. Even Conner the little 1st grader that was always excited and Zach the tall 5th grader knew him. I also remember another thing like the times he and I played Legos with each other and when we play cards with each other. Sometimes I beat him and sometime he beat me but it was fun playing with him even when I lost. And when Levi and I played Legos we always let our imagination burst, we pretend that we are making weapons, and he is clever enough that he can make one Lego™ destroy a house made from Legos. The point is he and I will always enjoy each other's company and I won't forget them. And I especially won't forget when he and I met each other again at the skate deck, and even though I was a horrible skater, I still had a great time with him.

A couple years ago when we first encountered each other, I didn't recognize you. But when I got the courage I asked "Are you new hear", he said I've been to this school for years. It really confused me but sense we were in the boys and girls club in Everett, I barely known that many people so I asked him some questions and then asked some people in the boys and girls club and it turns out that he does go to my school and he was popular too. And soon after that I saw how he was popular, he liked sports, music and had a great sense of humor, he was also nice to a lot of people. So we soon became friends and played everything a shared a lot of are stuff. We were best of friends for years and we ran, played and had some fun and I was always happy. But once we went to different middle schools I started to miss him. We sometimes saw each other at the skate deck but we soon started to drift apart and our time as friends ended. All those times were great even though we also get in a lot of trouble.

I remember when I put the bond him and I put in jeopardy when I laughed at him in public, and even though he was wearing a wig and a poke-a-dot dress it was still wrong to laugh at him, I still remember that blond wig and the polka-dot dress he wore while going into the walk in girl's bathroom. I also remember that horrible moment when I thought I was going to lose my life (figuratively) because of our first fight, I know the he was stronger than me and did more damage to me than I did to him, and I don't even remember what Levi and I fought for but I am still sorry for it anyways. And in Labor Day on the date 9/5/11 when he and I both went to wild waves on the same day, he and I still didn't see each other, and never got to meet face to face, I saw your friend and you saw my mom and my sister and I became so sorry for Levi because we didn't meet. Some time ago when Levi and I was little during our first fight you and I had a feud because I think I broke something important of his. Then at that moment Levi and I were fighting. During that time he punched me in the nose which started to bleed, my blood tasted like hot thick layer of sweat but masquerading in the color of crimson. During that time, I thought Levi and I were never going to be friends and when I got home I cried but during the cold gray day of tomorrow, me and Levi put our fight behind and we became companions once again. Levi and I tried to enjoy the rest of the day and at the end of the day we both apologized about the fight. That moment during the fight is the fight I will never forget.

These memories were one of a kind and great to share and I hope Levi and I can meet again in the distant future. I hope he and I get to play Legos again even though we are too old now for it. And if he and I were ever to meet again I will make sure I have his phone number so I can keep in touch. If anyone is reading this you should know that if you ever leave your friend you should at least keep in touch so that you won't have to miss them. The moments I had with Levi were great and I don't think that I will find a better one.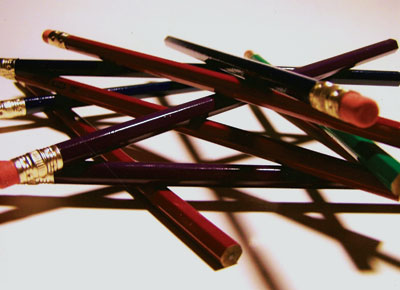 © Nicholas K., Weldon Spring, MO