Crash
May 15, 2012
"This can't be happening, this isn't real, I'm just dreaming. I'm going to wake up and it's all going to be over. This was what I was telling myself the entire time I was laid out on the stretcher staring up at the sky as the hail and rain splattered my face."

It was March 1, 2012 at seven o'clock in the morning. I was unbelievably tired, I pulled my hair into a bun and put on an old pair of yoga pants and a sweatshirt I hardly ever wore.
It was only a half day at school, which normally I would've just begged my mom to skip, but for some reason I just didn't feel like bringing it up.
When it was time to go to school my brother came out to the car with me. He was in seventh grade so every day I drove him to the middle school on my way.
"I hope I don't have to take my shoes off for any reason today." My brother mumbled.
I smiled, last night I was bored and my brother had reluctantly agreed to let me paint his toenails purple with the promise that I would take it off the next day.
"Don't worry I'll take it off after school."
I know my decision wasn't a wise one, but like a lot of other people I took into not wearing my seatbelt in the car. My brother was the same way.
The weather was dull, randomly hailing and raining. I hated weather like this.
We made it two minutes up the street from my house before the car began to swerve. For a moment I wasn't phased, my car had slipped slightly on ice before, but this time it was different it was really swerving out of control. I felt a rush of panic as I realized the car was about to go off the road.
It felt like I was in a movie; where every sound around me suddenly went mute as my brother screamed out "Tree!"
I don't remember feeling the impact of the crash; I barely remember the feeling of the airbags pushing me back.

However I was quick to react, an overpowering smell came over the car; later I found out it was the horrid smell of the airbags.
I had looked over at my brother who was hunched over and not moving, this was the scariest moment of the whole crash. The two longest seconds of my life when I thought my brother might be dead.
I put a hand on his shoulder, "Mitchell are you okay?!"

He immediately shot up his eyes wide and nodded, "I'm okay."

I started crying then, I felt almost embarrassed at how bad I was crying when my little brother was completely tear free. His eyes didn't leave my head though; which I later found out was because of the blood running down my face.

I opened my car door and instructed my brother to do the same.

But as soon as my foot reached the ground I immediately fell, I looked down at my leg; blood was gushing out of my yoga pants where my knee was.

I forced myself up by pushing my weight onto my other leg. A large silver SUV was driving towards us, I tried to flag them down to help us. The SUV slowed down, and then kept driving. I was angry, but I brushed it off and looked back at my brother.

His car door was open and he had falling out on the ground.

"Tia my leg…I think it's broken."

Using my car for support I hopped over to my brother where he was laid out on the ground, it was evident his leg was definitely broken.
I started screaming for help then, I don't think I've ever screamed so loud in my entire life.

The next few moments I felt numb, from the cold, from the hail, from the rain, from the crash; maybe from it all.

A young couple rushed out of the house that we had crashed in front of.
The man had gotten me my cell phone that fell out in the car. I then absent mindedly called my mom and cried to her about what happened.
I was given a blanket to wrap around my arms and a chair to sit on, I also remember someone screaming to call 911.

When my mom came rushing to my side, I never felt so relieved however it still didn't stop me from sobbing.
At that point I just kept thinking this was all my fault, my brother was hurt and it was all my fault.

When the EMT's came they handed me a cloth and told me to put it on my head.

"What for?" I had asked

My mother had looked at me like I was crazy, "Tia your head is bleeding."

My hand reached to my forehead where I instantly felt a sting of pain, when I looked back at my hand there was blood on it.

I didn't even know I hit my head.

"Did your head hit the windshield?" One of the EMT's asked.

"I don't remember."

It felt like hours before the ambulances reached us, everyone just kept asking me questions which at the moment I had no desire to answer.
My brother being in worse condition then me was put on the stretcher first.
Watching his face twist in pain and hearing him cry out absolutely broke my heart and made my tears come faster.

When my ambulance arrived the last thing I wanted to do was to be put on a stretcher.
This can't be happening, this isn't real, I'm just dreaming. I'm going to wake up and it's all going to be over. This was what I was telling myself the entire time I was laid out on the stretcher staring up at the sky as the hail and rain splattered my face.
The man in the ambulance with me looked at my knee, my head, and gave me an IV. I could tell he was uncomfortable with how much I was crying.
"Is this your first accident?"
I nodded numbly; I just wanted it all to be over.
The hospital was the longest day of my life; filled with tests, tears, fear, and guilt.
My brother was brought out to children's hospital in Boston, he had a broken femur.

My parents went to Boston to be with my brother while my grandparents; who have always been like second parents to me, stayed with me.
They didn't even stitch my knee up or take the glass out of my head until six hours prior to my arrival at the hospital.
All I could think of was why today? Why did Mitchell have to be in the car with me? Why didn't I enforce him to wear his seatbelt? Why didn't I just ask to stay home?

I felt like I had doctor after doctor come to look at me, apparently they couldn't believe I had made it out of that bad of a car accident with no seatbelt on and with only a stitched up knee and a few cuts on my forehead. When they told me they were shocked I didn't have any internal bleedings, I was certainly counting my blessings.

It was weird to think my brother and I could have been in way worse condition. Especially since at the moment I didn't think it could get any worse than this.

My brother had called me from the hospital; he told me knew it wasn't my fault and he loved me, that it was Mother Nature's fault. That made me smile a little; mostly from relief he didn't blame me.

When my mother got on the phone I could just hear the stress in her voice, she was torn at the fact she couldn't be with both of us at the same time. She also told me how the entire hospital got a real kick out of the fact my brother's toes were painted purple…oops.

I wasn't able to walk very well for at least a month; my brother is actually just recently off his crutches as well.

Since the accident I realized who a large amount of my friends are, considering a group of people I used to hangout with all the time dropped me as a friend almost completely since I couldn't go out all the time. I have grown a deeper relationship with my brother. I also, most importantly, always wear my seatbelt and I am much more cautious driver.

As a teenager you never really think anything bad is going to happen to you, you brush off a lot of "be careful" and "be cautious." However, never in a million years did I ever think I would've gotten into such a bad accident especially at only 18 years old with my newly thirteen year old brother.

We're teenagers, not superhuman, we can get hurt, and we can die.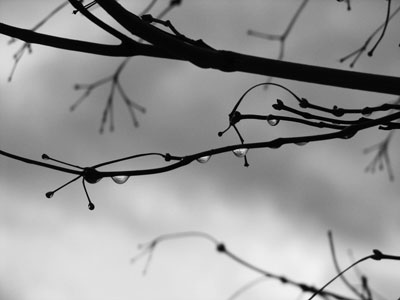 © Carly M., Hopedale, MA