Birthday Bliss
May 11, 2012
One of my favorite birthdays was my fourteenth birthday. The day began as my mom woke me up that morning by singing "Happy Birthday." Once I woke up, I was greeted with two chocolate chip muffins and a glass of orange juice, my favorite breakfast. As I was eating, I received phone calls from my family wishing me a happy birthday. After the calls, I started getting ready for a day of shopping.

My mom and I got in the car and listened to my favorite CD on the way to the mall. Once we arrived, we went to Target. I found a pretty floral dress and a pair of sandals. We went to Old Navy next, where I found a pair of bright blue sandals. We went to a few more stores and then to the food court for a snack. We bought an Orange Julius for each of us. We sipped our drinks and decided where we should eat lunch. Since it was my birthday, I got to pick. I picked Panera Bread.

When we got to Panera Bread, we ordered sandwiches and broccoli soup, which was very tasty. Our waitress wished me a happy birthday and gave me a free cookie. After we finished eating, we started home, but my birthday wasn't over yet.

Once we got home, I showed off my new dress and shoes. Then it was time to celebrate with my friends. My mom drove me to the movie theater to meet my friends. We met in the parking lot and they gave me gifts. I received a shirt, a CD, and a wallet. I also got handmade cards that I loved almost as much as the gifts. We went inside and watched "The Diary of a Wimpy Kid." When the movie was over, I had one last surprise. My friend Sarah gave me tickets to a Justin Bieber concert that summer! All of my friends came home with me, and we had a slumber party.

My fourteenth birthday was my favorite because it was filled with simple things. All of the simple things added up for one great day. I had an amazing day and couldn't ask for anything more. Another reason my fourteenth birthday stood out was because the year following was the most fun I've ever had. The year was filled with family and friends.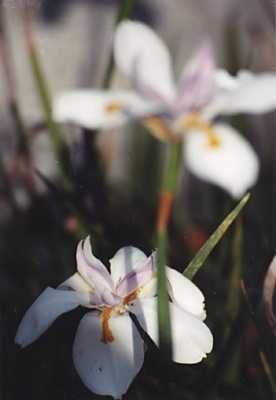 © Rusty P., Balch Springs, TX