Band Class
May 11, 2012
Band is not just a subject, a class you take in school, a thing you learn to do or be a part of. It's a way of life. Well, for most high schoolers in band it is! Band is a part of what we do each and every day.

Everyday we come in, take our seats and wait for Mr. Wilhelm to instruct us. He is a big part of it all. Mr. Wilhelm is our director and teaches us new music and music behavior. We sit straight in our seats. We learn to swallow that gum if Mr. Wilhelm walks by or gives us "The Look." We speak when we are spoken to and do it in a mannerly fashion. Now Mr. Wilhelm may look mean and tough, but he can be a nice guy. . . sometimes.

Marching season is a big deal too, waking up bright and early for contests and staying up late for practices. We rehearse the sets over and over until they are engraved in our heads. We could probably do it in our sleep. Adding the music is another thing. Sometimes and occasional squeak or missed note happens, but it's all part of the process of learning our sets in time for the notes.

Learning the music is the fun part. At first the music may look hard and intimidating. Gradually, it becomes easier and your fingers move faster as Mr. Wilhelm's tempo increases. Fingers flying and hearts racing, the notes and rhythms come together to form something greater than each individually. The altos may be carrying the rhythm while the clarinets and flutes carry the harmony. All the while, the tubas, tenors, and basses back us up. French horns, trumpets, and bells flow through us as we all fit together like puzzle pieces joining to the tempo of the drums.

Band makes us a whole, keeping us strong, bringing us closer to make something greater than ourselves. It is not a team like you would see in sports, maybe something similar, just a different kind of team. It takes many to make a big family, and it takes a family to make a band.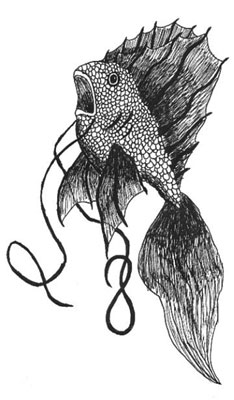 © Josh D., Mesa, AZ