If You Really New Me
May 11, 2012
People who don't know me very well most likely think I have had a pretty good life, but what they don't know is that I have been through some rough times. As of now I live with my family who used to only be my best friends but now have a bigger meaning in my life. When I was in second grade right before the holidays was when my life started to spin out of control. Only a few days apart I found out that my house had suddenly burnt down and in addition to that my mom had passed away.

One weekend my mom had dropped me off at my best friend's house for a sleepover. Little did I know, that was going to be the last time I would see her, talk to her, and hear her voice. She went missing for a few days and no one new where she was. And in that time, was when my house had burnt down. Not to many days later they had found her dead in a hotel in Vermont. She was a single mom doing her best raising her only daughter while going threw a rough time in her own life. She was dealing with depression and on top of that a drinking problem. We didn't have the money to do everything we wanted to, like go on vacations and have internet and cable but she did her best.
Back then several things had changed which had made a huge impact on my life. First, going from a small condominium and living with only one person to a huge house and living with four other people. Second, not having a steady income to having everything I need and most of what I want. And lastly, being an only child to having two other sisters.

I guess I can say there are both pros and cons to my situation. Back then I only thought that there was nothing good to come. I mean my life was falling apart, I had lost the two things that were most important to me. I certainly never thought I would ever over come this hard time.

There were many questions rolling threw my head like: Where am I going to live? And who is going to take care of me? It took time to feel comfortable in a new home and new people but that's where I am today. I still got to keep my friends and my town and have moved into a great new home with a spectacular new family.

On the bright side, now I live in a bigger home in a better neighborhood. I have more money so I can have the stuff I need and want and can go on vacations. And I have internet, cable and a new loving family.

When I lived with my mom the farthest we ever went was to Florida and that was a struggle. We had saved up for a long time. But once I moved in with my other family I got to go on many more vacations like Florida, Mexico, Colorado, Ohio, Iowa and lots more. We go on road trips, we fly, and we go on trains, almost every type of transportation. I get to enjoy other places other then out side on our little town.
At first I never thought that something like this would ever happen to me. Loosing both my home and mom was an awful feeling in which I don't think I will ever overcome. However, I'm glad that I was fortunate enough to be placed with a devoted family who treats me like one of there own. My feelings had changed from sad to happy. In the beginning of living with my new family I only thought about the bad things that have happened and not the good things to come. And right now I look at it as a good change and a new experience.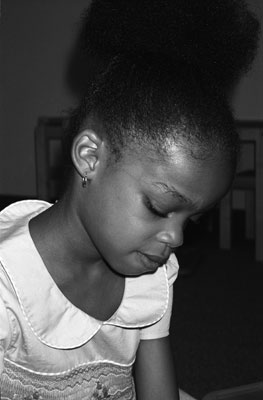 © Megan W., Ocala, FL