How I See God
May 10, 2012
First off I want to go back to what you told me. You said want to believe in God but he hasn't sent you any signs. Do you really want to believe or are you just telling yourself that to make you feel better about yourself? As for a sign, are you looking with your eyes or with your heart? Sight deceives, but your heart will never lie to you. You also said that god hasn't helped you. If you think God will give you everything you want, your dead wrong. God loves you, and when someone loves you they will always do whats best for you. If life was all fun and games, we'd never mature. Think about it, our forefathers created this nation in God's image, but now the government has made it illegal to teach creationism. Luxury and power corrupts you, that will never change. The hardships you face are there to help you mature.

As for Evolution, I find it hard to believe that out of every species on this planet, we became the dominant one by chance. How is it that only humans evolved this far if there was no fruit of knowledge.

What I'm trying to say is that everything happens for a reason, and in times of great need God will always help you if you let him. Free will is as much a curse as it is a gift.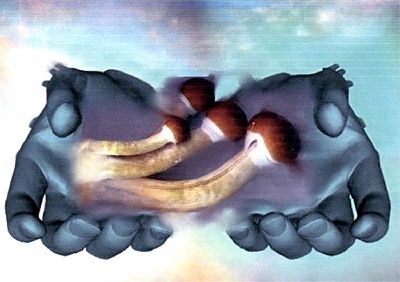 © Brad B., Colorado Springs, CO