The Miracle
May 9, 2012
In our world we admire at least one person or think of a person we know as a hero. That hero is someone who sticks with you forever and becomes a huge part in your life and really effects the way you look at life. You might look at life differently, with more hope or with more perseverance. Has anyone ever made such a huge impact on your life that it just sticks with you forever? A person I know has, and that person would be my older sister, Maggie.

My sister Maggie is currently eighteen years old and a senior in high school. Maggie is very close to her mom, dad, three sisters, and one brother. My sister and I are only five years apart in age and let's just say she is a star at basketball. My sister and I are very close and love to have a great time together. Maggie is the funniest girl you will ever meet, she's very kind, and she's unlike any other sister. Maggie has always been there for me and is always someone that I can count on.

On November 9, 2009 was the day where many of my family members were in panic. Maggie had been a freshman in high school and at the time was fifteen years old. Maggie had slept in that day till about 12:30 in the afternoon and I was down stairs on the couch, watching television (at the time I had been sick with mono). My mom went to go check on Maggie to make sure everything was okay and see if she was ever going to get up and out of bed. As my mom entered the room, Maggie didn't look too good and said "I'm confused". The next thing I know I see my mom and my dad helping Maggie down the stairs "Were taking Maggie to the hospital", my mom says.

My mom and dad drove to the hospital with Maggie in the car. Once they arrived at Children's Mercy they got Maggie out of the car and took her to the emergency entrance. Right away Maggie immediately got in the hospital room and had twenty- five seizures. We knew, that was the start, and we didn't know how long it would last. Her seizures went on and on, daily and nightly.

The doctors checked out Maggie, did MRI's, and many things to see what was wrong. They found out that Maggie had an infection of the brain called mycoplasma encephalitis. However, the doctors could not figure out how she got this infection. This put Maggie's life in very difficult hands. We knew then that Maggie would be staying in the hospital and she would be in a coma for a while.

Days, weeks, months went by and Maggie had lost everything. Maggie couldn't even remember how to read, write, walk, talk, eat, and drink. Maggie even had to be fed through a feeding tube. She didn't even really remember who her family members were. Maggie wasn't responsive at all while in the coma. As months went by however, we were lucky enough that she would open her eyes, getting out of her coma stage, and then go back to being comatose. Those little and short moments were very lucky moments. She eventually would come out from her coma and I would stand at the front of her hospital bed with a foam basketball and say "Shoot it into my arms Maggie." Maggie would shoot it in my arms, trying with all the little power that she had. Sometimes we would even turn on a song and she would start mouthing the words. One day, Maggie woke up from the hospital bed and said "It's time to go to school." My mom and dad then took Maggie, helped her up, and let her walk around in the hallway for a little bit.

While Maggie was in the hospital she had five code blues and was reported to the ICU (Intensive Care Unit) seven times and was near death many times. This was unbelievably scary for all of us. We were in such shock and disbelief that all of this was actually happening, when she was just in school, months before, and a regular, perfect freshman girl. Dr. Graff, a neurologist that helped with Maggie said that not very many people recover fully from this infection but he said "I believe Maggie will recover and I promise you, she will be back on the basketball court." This really changed the way we saw things both inside and out.

It was a long journey in the hospital, spending Thanksgiving there, and Christmas at home. Maggie slowly would start to relearn the things she lost. Sometimes we could get her to practice writing on a notepad, walking around, shooting baskets from her hospital bed, and she even had to practice eating and drinking. Each and every day, no matter if there was panic during the day, Maggie continued to get better.

Finally the dad had come; Maggie was getting released from the hospital on her 100th day of her hospital stay! She had gone through more than ever and she had the strength to push herself and relearn everything. She still had to recover more at home though and we didn't know if she was going to make a full recovery. We could not have made it through this difficult situation without the help from the nurses, the community, the school, the teachers, and our friends and family.

Maggie made a full recovery, even though it took much of her sophomore year to recover. Maggie played on the varsity basketball team her senior year and she looked better than ever on the court. Maggie is an absolute perfect, normal, fun, and happy girl. Maggie is very intelligent and is in National Honors Society and National Art Honors Society. Maggie plans on going to college and majoring in special education. Maggie has taught me through her experience to never give up and be strong! I don't know about you, but I find this to be the miracle of Maggie!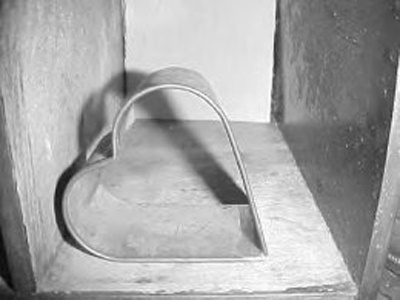 © Liana D., Somers, CT