Life Happens For A Reason
April 29, 2012
God created an event in my life to protect me from danger, later when I examined this event, I learned life lessons.
God laid out these events to test me: my car's battery died, I was home alone, and I had no date. My car's battery died at my house when I was attempting to start my car to go workout at Gold's Gym. Since the battery died, I was unable to go to my friend's house later that night, so I was home alone because my family was out of town. Also, during that night I had planned a date; this date would be the last one till next year. Because I was unable to go to the date, I lost my voice and was distraught the whole night.
God tested me for a reason and this reason was to accept that I am not in control of my life all the time; in doing so, He offered protection that I did not foresee till today. God protected me from a major accident occurring because during that day it had rained a great amount and the roads were slick. He also let my car battery die at the safety of my house thus keeping this situation under control where my parents did not have to drive five hours to check on my safety. God protected Bridgette my girlfriend from danger because she was willing to drive twenty-six miles on the slick road to my house for that date because I would be unable to drive to her house. Knowingly God blessed her with loving parents and they objected to this idea.
God gave me salutary life lessons that would help better my life and others that are affected by my life. God helped me understand faith towards Him because I was distraught; I kept on asking God "Why?" and now today I learned why. I learned to be thankful for what I have and what God has given me because He did not put me in a worse situation, but left me at the safety of my house. God further most proved that love was most abundant in this situation because he protected Bridgette and myself from danger and showed that Bridgette was dedicated towards me when I was in a bad situation.
Life lessons happen when you are least expecting God's work to intervene with our lives, for instance, God may have saved Bridgette's and my life through an insignificant car battery.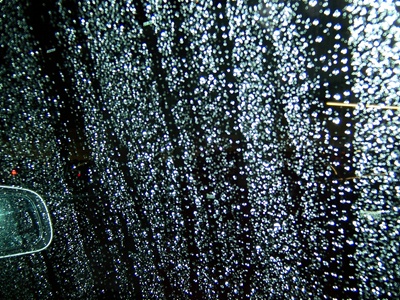 © Jessica L., San Jose, CA