Aborigines in Australia
April 28, 2012
The Aborigines are similar to the Native Americans. The first Aborigines settled in Australia 30,000 to 70,000 years ago. They had dark skin and hair, and they had over 500 tribes! The Europeans settled in Australia in 1788, and had very bad relationships with the Aborigines. Since the Aborigines didn't have a government system, the Europeans forced them to move out, and many of them died. Now, the Aborigines get money and extra benefits because of what happened in the past. I think the government shouldn't offer them those because it's not fair to everyone else in Australia, and everything that happened in the past is not their fault.

Near 1860, there were many foreign animals brought to Australia. The foreign animals caused destruction to farms. Also, they spread very quickly. There were about 20 million sheep brought to Australia during the 1860s. By the late 1880s, Aborigines joined communities and urban areas. They had a hard time holding onto their job, and had many diseases starting to spread. On 1976, the Aboriginal Land Rights Act was passed. There was a downside to it though because the Aborigines had to tell their history and prove they were the first ones on it. The problem was that they liked to keep things sacred and secret. In 1999, the government apologized of what happened during the Stolen Generation of Children. Also, on 2008 the government tried to bridge the gap between Aborigines and non-indigenous Australians.

Now the Aborigines have a hard life. They have a higher chance of unemployment, drug abuse, infant mortality, and alcoholism than other Australians. Most Aborigines use their artwork and sell it as a way of life. They try to conserve their culture and thrive to keep it alive. Aborigines continue living in the outback. The Australians try hard to build houses and shelter for them.

I think that the Aborigines shouldn't get money because what happened in the past wasn't their fault. It's not fair that the Aborigines get many rights, but the non-indigenous Australians don't get that many. Instead of getting extra rights, they should get the same benefits as everybody else. The Aborigines get to stay in school and study more than the non-indigenous Australians. That's why I think it's not fair to every other Australian that they get hose rights and the others don't.

I think it isn't fair for the Aborigines to get extra benefits while the Australians don't. I get that they had a hard life in the past, but little has impacted them now. That's why they shouldn't get extra benefits.

In conclusion, that's why I think Aborigines shouldn't earn those benefits. They should have equal benefits as others. Either the government should lower their benefits, or they should make everybody have the same.

Bibliography:
"BBC NEWS | Asia-Pacific | Australia Apology to Aborigines." BBC News - Home. 13 Feb. 2008. Web. 03 Apr. 2011. <http://news.bbc.co.uk/2/hi/asia-pacific/7241965.stm>.
"History of the Aborigines." Thinkquest. Web. 3 Apr. 2011. <http://library.thinkquest.org/28994/abhistory.html>.
"HowStuffWorks "Aborigines in the 20th Century"" Howstuffworks "History" Web. 03 Apr. 2011. <http://history.howstuffworks.com/australia-and-new-zealand-history/aborigine3.htm>.
"Indigenous Australians." Centrelink - Assists People to Become Self-sufficient and Supports Those in Need. 5 Jan. 2011. Web. 03 Apr. 2011. <http://www.centrelink.gov.au/internet/internet.nsf/indigenous/index.htm#publications>.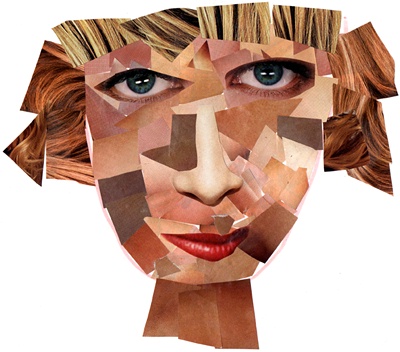 © Maghan D., Athens, AL