transcendence
April 28, 2012
I have been riding horses since before I could read, before I could count, before I even knew my alphabet. For the first few years, it was little more than a hobby, a pleasant past-time, that is, until I met him. He was young, even for a horse, and I was young, even for a human. Too many people said it would not work, he was too green, I was too inexperienced, and someone would end up getting hurt. Little did they know that one of my greatest pleasures in life was doing what others told me I could not. Thus it was because of him, because of Dale, that riding became more than a hobby, it became my passion. Even more than that, it became part of the very essence of who I am. Riding became as much a part of me as my hands and legs, and is as essential to my existence as air is to a bird of prey, or as water is to a great oak tree.

Riding is, quite literally, my seat of wisdom. From the back of a horse, anything and everything can be contemplated. It is as if my mind, is, for the first time, clear and untroubled by worldly things. Even my perception of the world is cleared and heightened. Ordinary things, once so dull, are seen more vividly than ever as they rest against the backdrop of the clear azure sky.

It was a brisk morning, and a light, whispering wind caught my hair and teasingly fluttered it around my face. Dale and I moved quietly around the sharp, jagged bushes and in that peaceful moment, the incessant buzz of thoughts and questions which occupies my busy mind, was gone. We trotted up the small hill, past the dead end sign, and turned onto the red dirt road. As we rounded the corner of the road, I felt my heart lift for the sheer joy of the beautiful day, and for the magnificent horse beneath me. I took a sharp breath in, and Dale and I lifted into light, easy canter. I did not bother to kick my heels, or squeeze my calves, or even cluck my tongue, such things were too vague, too vulgar to communicate with such an enlightened being. Instead, we moved and breathed with pure intention. He knew my intention, and I, his, and so together we continued on. I wanted to move faster and he knew it, and we began to stretch into a gallop. We loved to share in the sheer power of the gallop, and together we reached for more. As we thundered up the final hill, the world was but mere blur around us. We ran together, Dale and I, our power great, and our hearts light. It felt as if we no longer knew earthly bounds, and we could simply float above the ground, unaided by such mundane things as wings. We were unshackled from worry, or fear, or desire, and were now truly free. We could not have possibly gone faster, we could not pull the ground toward us at any greater velocity, and yet we did. We changed gears, we flattened out, and we went faster still. Our eyes were streaming, but our breathing was calm and steady. We were no longer made of bone and sinew and muscle. No, we were made of air and fire. Nothing could touch us. No one could stop us.

We reached the top of the hill, and Dale slowed to a prance, his majestic gait carrying us forward. I looked around, and through my heightened senses, saw the world in a new light. The usual rust red of a nearby roof was a clear, bright, cardinal red, and the house across from it, which I had always been sure was nothing more extraordinary than a dust colored, dust covered building, now seemed to glimmer and glisten with a thousand different hues. The world from the back of a horse, is an extraordinary place, and horses bring freedom not only to my body, but also to my mind.

To ride a horse is to understand and trust another being so completely, so utterly, that there is no more I, only we. To ride at a gallop, with my hands buried in the wildly whipping mane in front of me, with no saddle or bridle to speak of, and feel perfectly balanced and in rhythm with my partner in mind and body, is shear and inexpressible ecstasy. This is not the fleeting momentary ecstasy of pleasure, but rather that of eternal and unearthly joy.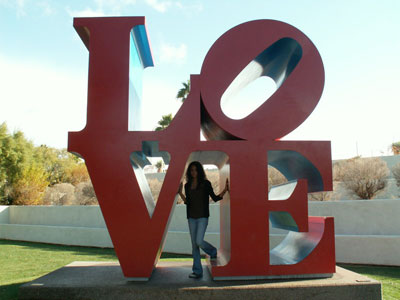 © Shannon E., Glendale, AZ