Take my hand
April 27, 2012
"If you're going through Hell, keep on going."
-Winston Churchill

All of us trip. All of us fall. All of us even choke-up. You think of a fall or a trip as a mistake, but yet nothing's a mistake. You will learn from every little obstacle that you've overcome. It will ready you for when that obstacle is placed in your path once again. Some one who hasn't made an 'oops' simply hasn't tried anything new.

Some obstacles are harder to overcome than others. Some will be a test of your integrity. Others will be a test of your dedication. Some will require your patience, and some will even bring out the real you. But all of them will prove to you who your real friends are. The friends that know something's wrong even when you have a smile on your face. The friends that will always be there for you, whether it be to talk or to offer a shoulder to cry on, they will always be there for you. The friends that will cheer you up when you're down no matter how the situation falls.

Out of all of these, there seems to be one individual who stands out, who sticks out from the crowd. This person really knows who you are; they will be the one to offer their hand once you've fallen. They will fall with you so you're not the only one who has experienced it. This individual can only be classified as a Best Friend.

Best friends are the people who you would die for, and who will die for you. Best friends are those who keep you going, to make sure you never give up. They're the ones who remind you that it will get better, and that they'll always be beside you if you need a guiding hand. They know it's going to be tough, but they know that you're strong and will get through it with them. How can such one know this? They're going through the exact same situation as you. There life is Hell also, but they know that they'll always have you, and that's what drives them to keep pushing on. If they can put a smile on your face, to make your day just a tad better, that's all the happiness they need to keep trudging forth. Best friends will be with you to the end.

To earn being someone's best friend, you can't simply just tape "Best Friend?" on your forehead. You need to earn the trust of the other. You must trust them with your life, as they must do the same to you.

Your best friend will give you support when you're going through a hard breakup. They will be the first to laugh at your lame jokes, even if they're laughing alone. They will know what's best for you, even when you don't.

There are a seldom-select group of individuals in the world who you may classify as your best friend. You will go through some of the most stressful times of your life with them, but you will also go through some of the best times of your life with them. There will be ups, and there will be downs, but at the end of the day, they're still your best friend, and they'll be with you, supporting you, helping you, weeping with you, laughing with you, breathing with you tomorrow.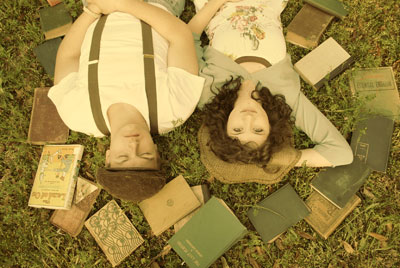 © Gabrielle A., Pensacola, FL