Something So Extraordinary
April 27, 2012
"You want to be in the room?" my Mother asked. "Can I?" I replied. She got up from the rocking chair with her belly hanging out from her yellow, V neck T shirt and said "You can if you wanna." Those exact words started something so extraordinary it changed my attitude completely and changed my life forever.

My Mama was pregnant with her fifth child at the age of forty. Her first son and she was so cheerful her liveliness rubbed off on everyone. I was so excited she actually wanted me to see her deliver a baby, a new life, my own little brother. I counted down the days. I couldn't wait to hear his first cry. I think I was more excited to than anyone else, even my Mother.

One week before my Mama's due date the doctor told us she was to be induced on May 18, 2010. We already had everything prepared for him to come home from the hospital. We had his name chosen, Landon Parker. It was the perfect and sweetest name I had heard in all my life. I couldn't wait to share this experience with my Mama.

Growing up I always had sisters. It was always women around me most of the time. Knowing I was going to be a big sister again, but actually have a brother and a new addition to our family was the greatest feeling I had felt. I was fourteen years old at the time. I knew nothing about babies and how to take care of them. I just told myself I would learn along the way by observing my Mother. I just couldn't wait to hold my new born baby brother in my arms. It seemed as if time was passing by so slow. Day after day I counted down on the calendar.

The night before my Mother was going to be induced I was ecstatic. I was jumping up and down just contemplating how the next day was going to go. I barely slept that night. I just laid there tossing and turning thinking of how he would look and how his cry would sound. By the time I finally fell asleep it was nearing two A.M. We were to be at the hospital by six o'clock that morning.

Buzz buzz buzz buzz buzz buzz buzz, my alarm clock rang. Over and over again the clock went off. I opened my eyes and began to drift off to sleep then I realized, today was the day. I jumped straight out of bed. I suddenly came to the realization that morning my life and my Mother's would forever be changed and I would have one more sibling. I was the happiest I had been. My stomach was churning back and forth on the ride to the hospital.

I tried to comfort my Mama as she lay in that uncomfortable hospital bed. Doctors and nurses were running in and out. Hour by hour passed by and more and more family began to arrive. We all caught up on new things and had small talk. Time just seemed to drag on and on. By one o'clock the doctor came in to check my Mother to see how far she was dilated. She looked up at us and told us "Crystal, it's time."
All the nurses came rushing in and got everything prepared. I sat back in the chair beside my Mother and watched as the propped her legs up. Then it all started. My heart was racing and I tried to hide how petrified I was from my Mama. I felt I had to be strong for her. My Mother began to push and she strained. Before no time I heard a faint cry and he began to see this new world. He had the sweetest cry that touched my heart and I immediately began to pour tears down my checks like a waterfall. I hugged my Mother tight and told her I was proud of her. About fifteen minutes later, after many pictures, the nurses swaddled him up and handed him to my Mother. I watched as she stroked his tiny hands and he just stared back at her like he knew who she was. I held him and I fell in love with his gorgeous blue eyes and his ice blonde hair. Everything was remarkable.

Seeing my Mother give birth to my brother was life changing. It really gave me a new perspective towards life. I knew I was lucky and was very blessed. I realized that I had a memory I would keep in my heart and mind for the rest of my life that was so moving. I prayed that night to God and thanked him for the glorious day he had given me. I thanked him for my new baby brother.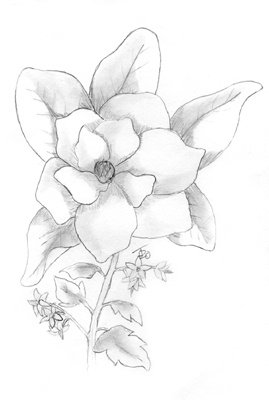 © Joe D., Ashland, WI