My Writing Journey
April 27, 2012
I wish I could write amazing stories about a life-changing experience, or about how a single song affected my life forever, or about how one person changes my life. Stories about going on competitions, or having my writings published and my name called by the government for some courageous deed I did. I read through stories of people who've experienced miracles, who've done the seemingly impossible and I wonder, "Why is my life so flat?"

My life is basically a piece of schedule. Wake up, school, work or CCAs, study, sleep, repeat cycle. No special awards, no special competitions, no life-threatening accidents, nothing. Just plain flat. Sometimes a little 'bump' on my schedule pops out, like a special friend's birthday or just a day out with my gang. But most of the time? Nada.

I know it's not good to complain like this, but honestly as an aspiring writer, having a blunt life just sucks. You can't write about anything real or relatable, and anything you create would only be either very flat or very unconvincing.

I guess if you look at it in another angle, I'm lucky to be having a normal life, without brushes with death, threats of losing anyone I love forever. Looking at the silver lining, I should be feeling glad that I am loved, have always been loved and hopefully will always be loved. I should be happy that I have everything I need and more, I can reach out and chase my dreams to the furthest ends of the world, why am I complaining?

I have tons to be grateful of. Okay, so maybe my writings will still suck. Maybe I will never have anything fun or cool to write and brag about. But at least I have a happy life. A life I wouldn't trade with anything.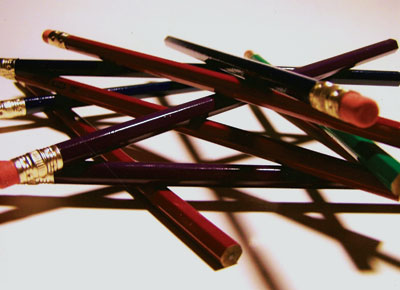 © Nicholas K., Weldon Spring, MO