Change
April 23, 2012
Up until recently, I was completely unsure of who I am as a person. Now, at the age of 17, I'm going through the mind-blowing struggle of trying to create myself.
No one can look at me and see all that I go through, because I don't choose to wear my heart on my sleeve and I don't choose to let my negative surroundings affect me. I learned a really important lesson the other day at church: you have control over your emotions, but you can often lose control and let them take you over. For awhile I had been living my life with deep anger and sorrow, and it affected everything I did. I let one negative emotion after another flood me and destroy who I was. Eventually all the negative emotions broke me as a person. So now, I'm rebuilding myself. I let certain people and events tear me down and now I'm suffering deeply for that, but I must accept that fact and rebuild myself.
Everything that I used to be is different now, and there is so much about me that I'm trying to change.
People tell me that no one ever really changes, that everyone will always be who they are inherently. I simply refuse to accept that. Does that mean that if there's something about me that I don't like, I should let it be? Does that mean I should just accept my current situation and let the negative feelings control me? Well for me the answer is no, but these past few months I've realized that sometimes that's exactly what people do: let their situation rule them. Let the negative emotions control them.
I have changed a lot, I have learned to be happy whatever the circumstance in life. That doesn't mean I'm always happy, because I'm not. It just means that I don't let the situation or environment around me decide my happiness. My life is far from perfect, and my friends will sometimes tell me they are horrified at what I go through. But I am happy, because I don't let it get to me.
Trying to rediscover or discover yourself is one of the most wondrous things you could go through. You can't be there for anyone if you aren't there for yourself first, and you can be there for yourself if you haven't even discovered yourself.
Personally, I'm trying to change my way of thinking. I have learned that if you go through life trying to change everyone but yourself, you will never go anywhere. I was doing that for a long time in my life, but I'm so incredibly glad that I'm trying to change. Change is completely possible, I believe that 100%. You may not be able to change the people around you or your situation, but you can most certainly change how you think of that and how you let that affect you.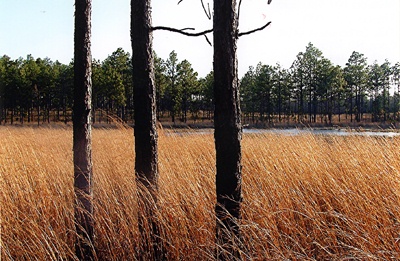 © Mikaela M., Cary, NC