Why I Wasted My Summer
April 21, 2012
It was June, 2011, and I was gladly enjoying my first days of summer vacation. For the next three months, I would be completely free of book reports, history projects, and science labs. The summer stretched out in front of me, full of potential. I couldn't wait to go to the beach, watch Captain America, and re-watch every episode of the Office. The thing I was most excited about, however, was having time to learn Adobe Flash, an animation program.

Animation had always been fascinating to me and was something I had wanted to learn for quite some time. Because of homework and assignments, however, I never had the time to learn how to use Adobe Flash during the school year. Now was the perfect time to do it. I pictured the movie I would create. It would be amazing. My friends would be in awe of my animation skills. This would be the summer my movie became a reality.

My parents were very supportive of me and suggested that I sign up for an animation class so I could learn quickly, but I refused. They said it was a good way to learn and gain a cool skill, but I said no. I could learn the program on my own, I told them. Without other kids to distract me, I could be completely dedicated and focused on the program at home. They agreed to let me learn the program on my own.

In reality, I didn't take their advice because I was being lazy. That summer I woke up around noon every day, had breakfast or lunch, and slacked off until I fell asleep late at night. The next day, the cycle would begin again. It was nice to be able to just lie in bed and not worry about waking up or working. Of course I needed a few days to just relax, I told myself every night. After all, I had worked hard at school. There was plenty of time to work on my cartoon later. In fact, I promised myself, I would spend the entire next day working on Adobe Flash. My movie would be done in no time.

The next day, I would always come up with an excuse and push it back to the next day. Sometimes, I would open up Flash on my computer, get ready to work, but not know how to do something. The rest of the day was spent surfing Youtube for a tutorial. Somehow, although I searched Youtube for tutorials about Flash, I always ended up playing games or watching funny videos.

I had thought that animation was something I was totally motivated to do, and that I would work diligently and quickly to bring my ideas to life. I thought that I would sit down and just start drawing and gaining feedback after I released my first movie. I had three months, and I was confident that my ideas would result in the funniest, smoothest, and most clever animations humanly possible. Instead, the most productive thing I did that summer was pick up drawing supplies at a stationary store.

At the end of the summer, two days before school was about to begin again, I was browsing through my laptop to clean out things I would not need for the next semester. I found my old animation folder and curiously looked through it to see how much work I had accumulated. It was nearly empty. There were about eight unfinished movies and not one of them was more than thirty seconds long. I immediately realized that after postponing and delaying my work for months, my vacation was over. I had wasted all my time that summer on the couch, watching TV, and slacking off. I came to a stunning realization: my parents had not just wanted me to go to a class to become good at animating. They knew that the class would motivate me and at least get me to open up the program every day to work a little bit. Instead, the projects that I wanted so badly to do and show off would never be completed. My dreams of animating a cartoon over the summer had barely even started. Now, it was too late.

If I had just listened to my parents and attended that class, I would have worked a little each day. If I had just attended that class, I would have at least gained a lasting skill over the summer and maybe even completed one of my ideas. Instead, the summer was gone and I had nothing to show for it. I had essentially wasted my whole summer and all my ideas. Instead of being relaxed for the next school year and proud of my accomplishments, I was angry and stressed at my laziness over the summer. My big dreams had remained just that, dreams.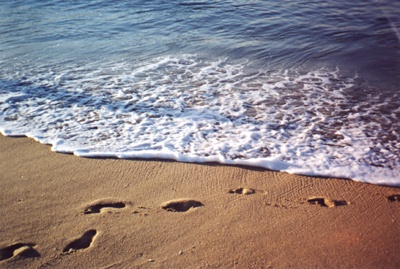 © Daniel M., Phoenix, AZ