Friendly Echoes
March 30, 2012
I'm lost. I see them but they are not there. The people I once called my friends had instantly been put on trial in my mind. They were gone. The people behind me trying to find them as well didn't matter to me. I had a pain in my eyes. The pain that your eyes receive when its fighting off the difficult phase of a cry. I wait. I sit down and pray that my mind has gone numb and they have been in front of me this whole time. The only people that I really and truly wanted to call my friends had left me. That was the truth I withheld in my head for that time.
I still waited. Every person I looked at seemed to have the same red Pink Floyd shirt and black Misfits shirt and the voices of my friends surrounded me. Every chirp. Every conversation. Every bit of measurement change in the earth's location. All the noise reminded me of things they said. I turned my back to look. Now the image returned back to normal. Everyone returned to their regular selves. I realized if my friends aren't by my back, I guess I'm not worth the time.I get a call.
The call that made me wonder about the safety of my friends. The sound of fear enveloped my body and caressed my throat with great force. "Hurry. come to the park, its bad". The only words I could focus on were those. My heart ripped out of my body, knowing it didn't want to bear what it thought it was going to see. I waited. Again. Then finally I decided to step out of the park and look around. I see them. They start to run. Away from me. I feel my legs running. Towards them.
I couldn't feel my legs after a while of chasing them. My will has breathed its last breath. I walk away. I see them. I turn my back for the first time on them. Literally. I walk away. "Wait up". They say with confusion as they see my pupils are not facing them. The sun has come to set at such a bad time. For at the moment of the sunset, I turn to look once more, but I see no one having my back. Just another person who will remind me of the people I'm looking for. My friends.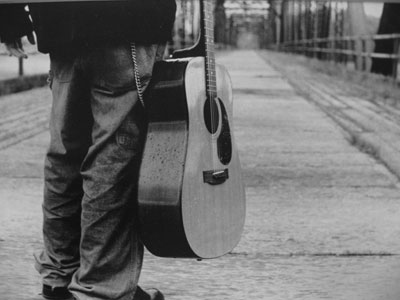 © Bailey M., Eagan, MN